Senior Software Engineer- Audience Growth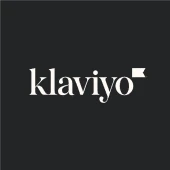 Klaviyo
Software Engineering, Sales & Business Development
Boston, MA, USA
Posted on Thursday, November 9, 2023
At Klaviyo, we value the unique backgrounds, experiences and perspectives each Klaviyo (we call ourselves Klaviyos) brings to our workplace each and every day. We believe everyone deserves a fair shot at success and appreciate the experiences each person brings beyond the traditional job requirements. If you're a close but not exact match with the description, we hope you'll still consider applying. Want to learn more about life at Klaviyo? Visit careers.klaviyo.com to see how we empower creators to own their own destiny.
Why You Should Join the Audience Growth Team
Engineers on the Audience Growth team have a unique opportunity to build experiences that are interacted with by millions of people every day. Engineers on the Audience Growth team can expect to work on a wide variety of projects, both enhancements to existing products, like Klaviyo's best-in-class Sign-up Forms product, and greenfield projects, new technologies, and new product offerings. We're a team that loves to iterate quickly, learn from our mistakes, and challenge each other to develop the best experiences for our customers. We're looking for someone who loves to jump into new projects and solve hard problems.
How You Will Make a Difference:
You will be a core member of the Audience Growth team, working on impactful customer facing features at scale
You will work on creating personalized experiences for Klaviyo customer's shoppers, within our forms product as well as in new product areas.
You will help develop frameworks and patterns that are scalable to new projects and products at klaviyo both on the Audience Growth team and other engineering teams.
You will work on high scale systems responsible for serving contentful experiences efficiently on our customer's websites.
You will work closely Product, Design, and Data Science to provide the best experience for our customers
Who You Are:
Someone who loves to work on a team, and thrives in an environment that is fast paced, customer focused, and strategic.
An experienced technical leader and has a successful track record seeing large projects that span multiple 2-week sprints through to completion.
An engineer with a strong background in front end technologies who's not afraid to flex some backend knowledge when necessary, and has worked across the stack for 5+ years.

Experience with Typescript, Javascript, and React are all important frontend skills, and exposure to server side rendering react applications is a plus
Backend work in a highly scalable landscape, experience with managing infrastructure is a plus

Skilled at reading and understanding code, across a variety of codebases.
Enjoy working with new technologies ranging from the frontend to backend, and are particularly passionate and an expert in multiple stack areas. You show this by having strong and opinionated experience with various technologies and know how to pick the right tool for any job.
Have worked in a cross team capacity with multiple stakeholders while driving decisions to technical completion.
Technologies we use (not exhaustive):
TypeScript, React, HTML, JavaScript, Webpack
Python, Django, Celery
MySQL, Cassandra, RabbitMQ, Redis
Amazon Web Services (EC2, RDS, Aurora, etc.), Terraform, and other DevOps tools
The starting pay range for this role is listed below. Sales roles are also eligible for variable compensation and hourly non-exempt roles are eligible for overtime in accordance with applicable law. This role is eligible for benefits, including: medical, dental and vision coverage, health savings accounts, flexible spending accounts, 401(k), flexible paid time off and company-paid holidays and a culture of learning that includes a learning allowance and access to a professional coaching service for all employees.
Starting Pay Range For All US Locations:
Get to Know Klaviyo
We're Klaviyo (pronounced clay-vee-oh). We empower creators to own their destiny by making first-party data accessible and actionable like never before. We see limitless potential for the technology we're developing to nurture personalized experiences in ecommerce and beyond. To reach our goals, we need our own crew of remarkable creators—ambitious and collaborative teammates who stay focused on our north star: delighting our customers. If you're ready to do the best work of your career, where you'll be welcomed as your whole self from day one and supported with generous benefits, we hope you'll join us.
Klaviyo is committed to a policy of equal opportunity and non-discrimination. We do not discriminate on the basis of race, ethnicity, citizenship, national origin, color, religion or religious creed, age, sex (including pregnancy), gender identity, sexual orientation, physical or mental disability, veteran or active military status, marital status, criminal record, genetics, retaliation, sexual harassment or any other characteristic protected by applicable law.
You can find our Job Applicant Privacy Notice here.