Principal Data Scientist - GTM Strategic Programs (Denver)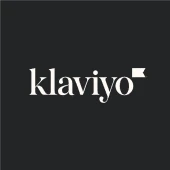 Klaviyo
Data Science
Denver, CO, USA
Posted on Wednesday, October 18, 2023
At Klaviyo, we value the unique backgrounds, experiences and perspectives each Klaviyo (we call ourselves Klaviyos) brings to our workplace each and every day. We believe everyone deserves a fair shot at success and appreciate the experiences each person brings beyond the traditional job requirements. If you're a close but not exact match with the description, we hope you'll still consider applying. Want to learn more about life at Klaviyo? Visit careers.klaviyo.com to see how we empower creators to own their own destiny.
The Klaviyo Go-to-Market (GTM) organization is responsible for revenue delivery and customer satisfaction across our fast-growing global customer base. To help fuel our growth and find new ways to continuously improve, we are looking for a Principal Data Scientist to play a senior individual contributor role. You will influence GTM strategy through the projects you personally take on, your mentorship of others, and your ability to inform critical decisions that drive GTM strategy and operations. This position will report to the VP of GTM Strategy & Programs.
The Principal Data Scientist will be responsible for translating complex business challenges into strategies to inform GTM leadership. Your technical leadership will inform investments, strategy, and educate leadership on how to think through the issues associated with diverse data signals. Your work will support planning for critical growth and efficiency initiatives. Exceptional partnership, quantitative modeling, and attention to business drivers will be paramount for success in this role.
How you'll make a difference:
Ownership- Personally take on complex business problems and identify the appropriate statistical, optimization, and machine learning techniques to inform strategy.
Go-to-Market Strategy- Define clear problem statements in partnership with GTM stakeholders. Formulate research plans and build data-intensive predictive models to inform longer term GTM strategy. For example, identify likely customer behavior, such as propensity modeling and customer lifetime value prediction, to optimize and prioritize GTM team efforts.
Bring a science-based approach to decision making- Have deep knowledge to guide the appropriate statistical, machine learning, and optimization approaches to address the challenge. Uncover the data signals that influence GTM strategy and decisions and identify levers that we can adjust to serve customers and grow the business. As appropriate, operationalize and update models.
Cross-Functional Collaboration- Seek and incorporate ideas and feedback across functions, including R&D, legal, finance, sales, marketing, and operations, to ensure alignment in addressing the highest impact problems.
Who you are:
You have been responsible for leading data science / machine learning deliverables that underpin a product, service, or business process that has delivered large business value
Deep experience partnering with Go-to-Market business, finance or corporate strategy stakeholders to identify the critical factors that influence the business and drive decisions
Excellent verbal and written communication skills. Facile with simplifying and explaining complex concepts to business stakeholders
Firm grasp of the math and fundamentals behind statistical and machine learning techniques
Advanced degree in statistics, operations research, engineering systems or equivalent experience
15+ years applying statistics, machine learning, and optimization techniques to solve complex business problems
Deep understanding and experience matching appropriate ML/statistical models to the business problem. Experience putting models into production to address practical business problems and drive ongoing business strategy
Proven experience in developing and executing successful GTM initiatives with cross-organizational stakeholders
Team player able to provide context and mentor peers and more junior team members
The starting pay range for this role is listed below. Sales roles are also eligible for variable compensation and hourly non-exempt roles are eligible for overtime in accordance with applicable law. This role is eligible for benefits, including: medical, dental and vision coverage, health savings accounts, flexible spending accounts, 401(k), flexible paid time off and company-paid holidays and a culture of learning that includes a learning allowance and access to a professional coaching service for all employees.
Starting Pay Range For All US Locations:
Get to Know Klaviyo
We're Klaviyo (pronounced clay-vee-oh). We empower creators to own their destiny by making first-party data accessible and actionable like never before. We see limitless potential for the technology we're developing to nurture personalized experiences in ecommerce and beyond. To reach our goals, we need our own crew of remarkable creators—ambitious and collaborative teammates who stay focused on our north star: delighting our customers. If you're ready to do the best work of your career, where you'll be welcomed as your whole self from day one and supported with generous benefits, we hope you'll join us.
Klaviyo is committed to a policy of equal opportunity and non-discrimination. We do not discriminate on the basis of race, ethnicity, citizenship, national origin, color, religion or religious creed, age, sex (including pregnancy), gender identity, sexual orientation, physical or mental disability, veteran or active military status, marital status, criminal record, genetics, retaliation, sexual harassment or any other characteristic protected by applicable law.
You can find our Job Applicant Privacy Notice here.