Inbound Business Development Representative (German Speaking)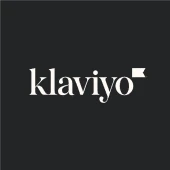 Klaviyo
Sales & Business Development
London, UK
Posted on Wednesday, September 27, 2023
At Klaviyo, we value the unique backgrounds, experiences and perspectives each Klaviyo (we call ourselves Klaviyos) brings to our workplace each and every day. We believe everyone deserves a fair shot at success and appreciate the experiences each person brings beyond the traditional job requirements. If you're a close but not exact match with the description, we hope you'll still consider applying. Want to learn more about life at Klaviyo? Visit careers.klaviyo.com to see how we empower creators to own their own destiny.
Inbound BDR's are a crucial step in the sales cycle at Klaviyo. In this role, you'll properly qualify and learn about a customer's needs, which is integral to success in a sales role. We possess a deep understanding of the value of Klaviyo's platform and the positive impact it can have on our prospective customers. We pride ourselves on accountability, effort and working collaboratively to create positive outcomes. We understand that these values are essential to meeting goals and exceeding expectations.
How You'll Make a Difference
Generate meetings for the sales team through the rapid response to and qualification of inbound leads
Learn to effectively identify qualified leads, articulate Klaviyo's value proposition, and route opportunities properly to the direct sales team
Support the success of your peers and provide guidance and support to new BDRs
Spend time optimizing the role/process of an iBDR
Reflect Klaviyo's values of accountability and effort
Build a plan to reach out to key prospects and have a timeline for execution.
Utilize all available resources to reach out to key prospects and establish a line of communication.
Who You Are
Have a strong desire to be in technology sales and have already developed a baseline framework for how to effectively sell
Continually seek improvement and are rigorous in your pursuit of it
Are excited, motivated, and inspired by exceeding goals
Are thoughtful, engaging, energetic, and self-aware
Have experience working in a fast-paced environment
Focus on details, are a self-starter, and are relentless but professional
Have excellent written/verbal communication skills
Optional but nice to have: fluency in French, Spanish, or Italian
Requirements:
Full authorisation to work in the UK without any restrictions
Fluent written and verbal German
Klaviyo in EMEA : As part of the Klaviyo team you will be looked after with some great benefits locally in EMEA including equity for all, private health cover for you and discounted for your household, financial and professional coaching, a generous annual learning allowance (£2.5k), 22 weeks full pay primary care giver leave (16 week secondary) and free books (yes, any books!) to name a few.
#LI-Hybrid #LI-ME1
Get to Know Klaviyo
We're Klaviyo (pronounced clay-vee-oh). We empower creators to own their destiny by making first-party data accessible and actionable like never before. We see limitless potential for the technology we're developing to nurture personalized experiences in ecommerce and beyond. To reach our goals, we need our own crew of remarkable creators—ambitious and collaborative teammates who stay focused on our north star: delighting our customers. If you're ready to do the best work of your career, where you'll be welcomed as your whole self from day one and supported with generous benefits, we hope you'll join us.
Upon request, you can receive additional information about the compensation and benefits for this role. Requests can be submitted here. Additional information regarding benefits can be found at klaviyorewards.com.
Klaviyo is committed to a policy of equal opportunity and non-discrimination. We do not discriminate on the basis of race, ethnicity, citizenship, national origin, color, religion or religious creed, age, sex (including pregnancy), gender identity, sexual orientation, physical or mental disability, veteran or active military status, marital status, criminal record, genetics, retaliation, sexual harassment or any other characteristic protected by applicable law.
You can find our Job Applicant Privacy Notice here.