Senior Manager, Marketing Analytics (Hub)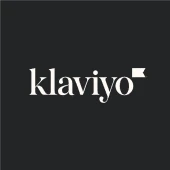 Klaviyo
Marketing & Communications, Data Science
Boston, MA, USA
Posted on Saturday, September 23, 2023
At Klaviyo, we value the unique backgrounds, experiences and perspectives each Klaviyo (we call ourselves Klaviyos) brings to our workplace each and every day. We believe everyone deserves a fair shot at success and appreciate the experiences each person brings beyond the traditional job requirements. If you're a close but not exact match with the description, we hope you'll still consider applying. Want to learn more about life at Klaviyo? Visit careers.klaviyo.com to see how we empower creators to own their own destiny.
Klaviyo is seeking a highly skilled and experienced Senior Manager of Marketing Analytics with a specialization in campaign strategy and martech strategy to enable Go-To-Market growth to join our dynamic B2B SaaS company. This role will be positioned to inform overall Marketing Strategy, collaborate with other GTM leaders on company objectives, and own the buildout of our Martech and Marketing Analytics capabilities. We are seeking a candidate who possesses a deep understanding of advanced marketing analytics and can translate insights into strategies for market dominance.
Responsibilities:
You will work across our Go-To-Market org to help guide, support, execute, and optimize our marketing strategy
Campaign Strategy, Operations, and Execution: Not only will you serve as a strategic advisor for Demand Generation operations as it pertains to campaign planning and forecasting, but you will be involved in every step of the implementation and deployment process of new campaigns with a strong focus on automation and scalability
Technology, Process and Data Optimization: You will own the Martech strategy from vendor selection, deployment, to day-to-day management in support of the overall marketing strategy
You will also proactively identify gaps in the tooling and process, surface areas for potential optimization, including, but not limited to, lead flow, ABX funnel architecture, conversion tracking, campaign orchestration, lead routing, SLAs, lead scoring, etc
In partnership with Marketing, you will be responsible for executing against technological, data governance and process-related enhancements and drive evaluations for new technology as deemed necessary
Reporting, Analytics, Insights: You are a steward and subject matter expert for all of our marketing-related data: funnel conversion, funnel velocity, campaign performance, segmentation, attribution, ROI, etc
You will be responsible for helping to define and refine how to track marketing KPIs and setting up systems in a way that will allow the marketing team to effectively report on them
From dashboard, recurring reports to ad-hoc analysis, you're able to do it all and derive actionable insights from data that will help inform future initiatives
In this role, you will also have two direct reports, so having a player-coach mentality with the ability to seamlessly shift between guiding/supporting and owning/executing will be key to your success
Who You Are:
You are quantitative and curious. You enjoy understanding cause and effect in various business situations. You enjoy finding creative technical solutions to hard problems and are structured in your thinking. Ideal for someone who wants to launch a career in business analytics.
7+ years of marketing operations experience in high-paced, B2B SaaS start-up environment with an additional 1-2+ years managing at least one direct report
Deep technical expertise and admin-level experience with martech centering around a Marketo/Salesforce core ecosystem; specifically with tools such as 6sense, Google Analytics / GA4, Google Adwords, Reachdesk, G2, Chatbots
Strong analytical mindset with expertise joining data and building reporting across various platforms such as Marketo, Salesforce, and Google Analytics
Not only are you able to synthesize insights across complex data sets, but you also approach all data with healthy skepticism and understand nuances
Able to leverage strategic thinking to assess impact and effort, you're able to effectively partner with, prioritize and proactively communicate with stakeholders if there are trade offs between competing priorities
Excellent written and verbal communications skills
Adept at building and maintaining strong cross-functional working relationships
Self-starter mentality with a high degree of follow-through and can do attitude
Ability to thrive in an action-oriented, fast-paced and dynamic work environment
If you are a highly motivated and data-driven individual who thrives in a fast-paced environment, we encourage you to apply for this exciting opportunity to join our team!

#CR1 #Hybrid #Boston
Get to Know Klaviyo
We're Klaviyo (pronounced clay-vee-oh). We empower creators to own their destiny by making first-party data accessible and actionable like never before. We see limitless potential for the technology we're developing to nurture personalized experiences in ecommerce and beyond. To reach our goals, we need our own crew of remarkable creators—ambitious and collaborative teammates who stay focused on our north star: delighting our customers. If you're ready to do the best work of your career, where you'll be welcomed as your whole self from day one and supported with generous benefits, we hope you'll join us.
Upon request, you can receive additional information about the compensation and benefits for this role. Requests can be submitted here. Additional information regarding benefits can be found at klaviyorewards.com.
Klaviyo is committed to a policy of equal opportunity and non-discrimination. We do not discriminate on the basis of race, ethnicity, citizenship, national origin, color, religion or religious creed, age, sex (including pregnancy), gender identity, sexual orientation, physical or mental disability, veteran or active military status, marital status, criminal record, genetics, retaliation, sexual harassment or any other characteristic protected by applicable law.
You can find our Job Applicant Privacy Notice here.