Senior Software Engineer Data Exchange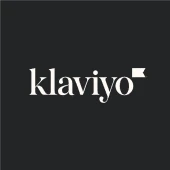 Klaviyo
Software Engineering
Boston, MA, USA
Posted on Wednesday, September 20, 2023
At Klaviyo, we value the unique backgrounds, experiences and perspectives each Klaviyo (we call ourselves Klaviyos) brings to our workplace each and every day. We believe everyone deserves a fair shot at success and appreciate the experiences each person brings beyond the traditional job requirements. If you're a close but not exact match with the description, we hope you'll still consider applying. Want to learn more about life at Klaviyo? Visit careers.klaviyo.com to see how we empower creators to own their own destiny.
Klaviyo operates a real-time data analytics platform coded primarily in Python that is built for massive scale and hosted on Amazon Web Services (AWS). Engineers come to Klaviyo with experience in a variety of languages and from a number of disciplines.
The Data Exchange team is responsible for designing and building software that enables data transmission in and out of the Klaviyo platform through a variety of protocols and delivery mechanisms. The team collaborates closely with internal stakeholders and has substantial exposure to Klaviyo's customers, including businesses, partners, and third-party developers. Data Exchange operates at the intersection of distributed systems, data pipelining, software architecture, scalability, and reliability.
At Klaviyo, we love tackling tough engineering problems and look for employees who specialize in certain areas but are passionate about building, owning & scaling features end to end from scratch and breaking through any obstacle or technical challenge in their way. We push each other to move out of our comfort zone, learn new technologies, and work hard to ensure each day is better than the last. Klaviyo is growing fast and we have openings for all skill levels across all of our teams. Learn more about our engineering culture at https://klaviyo.tech.
How you'll make an impact
This team is a key contributor to the evolution of Klaviyo into a data platform, enabling hundreds of thousands of Klaviyo customers to effectively leverage and activate their data. Critical components of the data platform include data collection and data distribution, which must be both reliable and scalable as Klaviyo continues to expand its support for various methods of data import and export. As a Senior Software Engineer, you will define and own the core components, tools, and customer-facing features for data collection and distribution. You will contribute to the advancement of our data movement framework and play a key role in enabling our customers and partners to move their data in and out of Klaviyo. You will be contributing to the vision, mission, and strategy of our product area and will work with a team of talented and experienced software engineers who are eager to grow fast and make an impact on the company.
What you'll do
Take ownership of project segments and lead the delivery of new features, including their design, development, and deployment.
Perform independent research, work with domain experts, collect, question, and improve requirements and drill down to core problems for larger features and projects
Take charge of a significant segment within your product domain, becoming its subject matter expert, and overseeing its development and evolution.
Work closely with Product and tech leads to contribute to the roadmap that align with company worldwide growth
Contribute to the technical/architectural evolution of your product area; identify and advocate for scalability, reliability, and maintainability needs
Established expertise in some Klaviyo and industry practices, patterns, tools, languages, and processes; share new insights and contribute beyond the team.
Who you are
Passionate about building software effectively and for the long-term. Have experience building products that matter. Have proven expertise in applying relevant design patterns to implementing highly-scalable multi-tenant systems.
Like working on small, autonomous agile teams. Enjoy shipping code early and often in an agile fashion, pairing with product management, business stakeholders, and other engineers to craft better software.
Have knowledge and experience working with distributed architectures and data processing systems. Have basic understanding of domain-driven design and data management patterns.
Motivated by having ownership, excited about taking the initiative to solve tasks in collaboration with others.
Enjoy mentoring fellow engineers, ensuring their skill development aligns with organizational growth.
Love digging into performance, scalability, and reliability issues to drive breakthrough solutions. You recognize all problems can be solved and are capable of rallying others to address business needs.
Tech Stack
We are looking for a backend-focused engineer, experience with frontend development is preferred but not mandatory. Previous experience with big data stack is desirable. The tech stack you'll be working with:
Python, Django, FastAPI
Apache Kafka, Apache Pulsar, RabbitMQ, and other tech from the big data stack
MySQL, Redis
Graphite, statsd, Grafana
AWS, Terraform, Docker, Kubernetes, Jenkins, and other modern DevOps tools
Get to Know Klaviyo
We're Klaviyo (pronounced clay-vee-oh). We empower creators to own their destiny by making first-party data accessible and actionable like never before. We see limitless potential for the technology we're developing to nurture personalized experiences in ecommerce and beyond. To reach our goals, we need our own crew of remarkable creators—ambitious and collaborative teammates who stay focused on our north star: delighting our customers. If you're ready to do the best work of your career, where you'll be welcomed as your whole self from day one and supported with generous benefits, we hope you'll join us.
Upon request, you can receive additional information about the compensation and benefits for this role. Requests can be submitted here. Additional information regarding benefits can be found at klaviyorewards.com.
Klaviyo is committed to a policy of equal opportunity and non-discrimination. We do not discriminate on the basis of race, ethnicity, citizenship, national origin, color, religion or religious creed, age, sex (including pregnancy), gender identity, sexual orientation, physical or mental disability, veteran or active military status, marital status, criminal record, genetics, retaliation, sexual harassment or any other characteristic protected by applicable law.
You can find our Job Applicant Privacy Notice here.