Director, Professional Services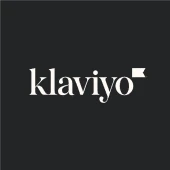 Klaviyo
Sales & Business Development
Boston, MA, USA
Posted on Thursday, September 14, 2023
At Klaviyo, we value the unique backgrounds, experiences and perspectives each Klaviyo (we call ourselves Klaviyos) brings to our workplace each and every day. We believe everyone deserves a fair shot at success and appreciate the experiences each person brings beyond the traditional job requirements. If you're a close but not exact match with the description, we hope you'll still consider applying. Want to learn more about life at Klaviyo? Visit careers.klaviyo.com to see how we empower creators to own their own destiny.
Looking for candidates in Boston, Denver, or San Francisco!
As the Director of Professional Services at Klaviyo, you will lead and shape our Professional Services team to deliver exceptional value and results for our clients. You will be a critical driver in ensuring the successful implementation, integration, and utilization of Klaviyo's platform, while fostering strong relationships with our clients to ensure their long-term success. You will have extensive experience in marketing automation with a keen understanding of how businesses can leverage the Klaviyo platform to grow their business.
Professional Services is a new function at Klaviyo, so we are looking for an experienced Professional Services leader who can build and scale with us.
In this role, you will:
Lead and manage the professional services team, providing mentorship, guidance, and professional development opportunities.
Define and execute a comprehensive professional services strategy aligned with Klaviyo's business goals, ensuring that our services continually evolve to meet customer needs.
Collaborate closely with sales, product, and customer success teams to align services with customer expectations and product capabilities.
Oversee the design and execution of implementation plans for clients, ensuring smooth integration and optimal use of Klaviyo's platform.
Foster strong client relationships through effective communication, customer education, and problem-solving, acting as a trusted advisor for strategic decisions.
Develop and maintain scalable and efficient processes for service delivery, ensuring consistency and high-quality standards across the team.
Monitor and analyze key performance metrics to assess the effectiveness of the professional services team and identify areas for improvement.
Drive innovation and continuous improvement in service offerings, keeping up-to-date with industry trends and best practices.
Collaborate with cross-functional teams to provide insights and feedback on product enhancements based on customer needs.
We're looking for people who have:
10+ years of experience in professional services leadership, client services, or related roles within the software or technology industry.
Proven leadership experience, with a track record of effectively managing and developing teams.
Strong understanding of marketing automation, email marketing, and customer engagement strategies are a must.
Exceptional communication skills and the ability to build and maintain strong client relationships.
Strategic mindset with the ability to align services with business goals and customer needs.
Experience in developing and implementing scalable processes and best practices.
Analytical skills to interpret data, evaluate performance metrics, and make data-driven decisions.
Ability to thrive in a fast-paced, dynamic environment and adapt to changing priorities.
Get to Know Klaviyo
We're Klaviyo (pronounced clay-vee-oh). We empower creators to own their destiny by making first-party data accessible and actionable like never before. We see limitless potential for the technology we're developing to nurture personalized experiences in ecommerce and beyond. To reach our goals, we need our own crew of remarkable creators—ambitious and collaborative teammates who stay focused on our north star: delighting our customers. If you're ready to do the best work of your career, where you'll be welcomed as your whole self from day one and supported with generous benefits, we hope you'll join us.
Upon request, you can receive additional information about the compensation and benefits for this role. Requests can be submitted here. Additional information regarding benefits can be found at klaviyorewards.com.
Klaviyo is committed to a policy of equal opportunity and non-discrimination. We do not discriminate on the basis of race, ethnicity, citizenship, national origin, color, religion or religious creed, age, sex (including pregnancy), gender identity, sexual orientation, physical or mental disability, veteran or active military status, marital status, criminal record, genetics, retaliation, sexual harassment or any other characteristic protected by applicable law.
You can find our Job Applicant Privacy Notice here.