Benefits Program Lead, Global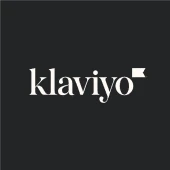 Klaviyo
Accounting & Finance
Boston, MA, USA
Posted on Tuesday, September 12, 2023
At Klaviyo, we value the unique backgrounds, experiences and perspectives each Klaviyo (we call ourselves Klaviyos) brings to our workplace each and every day. We believe everyone deserves a fair shot at success and appreciate the experiences each person brings beyond the traditional job requirements. If you're a close but not exact match with the description, we hope you'll still consider applying. Want to learn more about life at Klaviyo? Visit careers.klaviyo.com to see how we empower creators to own their own destiny.
We have an incredible team at Klaviyo - collaborative, capable, diverse, fun - and we won't settle for less. We're looking for a passionate Global Benefits Program Lead to join our People Operations team. This Global Benefits Program Lead will have the opportunity to help shape how we think strategically about our total rewards program. This position will play a key role in the implementation and administration of benefits plans across the company.
How You Will Make a Difference:
Primary Function Areas:
Program management and compliance of all benefits and retirement programs, including vacation, holiday, time off, leave of absence, retirement plans, disability, flexible spending, group health/medical/dental coverage, vendor management, wellness and health education initiatives, life insurance, and more
Implementation of complex, cross-functional, and company-wide Benefits projects globally
Total Rewards communications and change management, including compensation and benefits areas
Responsibilities:
Develop, articulate, and execute project and change management plans for ongoing and new Total Rewards initiatives
Partner with Broker and internal group leads to roadmap and execute plan for compliance initiatives
Create, manage and oversee the written guidelines, policies and internal controls
Transition ongoing and operational benefits program management deliverables to HR Shared Services group and provide SME support
Provide consultation and SME support to Benefits Analyst and Benefits Specialist for benefit plan issues that arise
Evaluate systemic issues and consult with key stakeholders to develop and refine processes and policies
Look for systematic ways to enhance employee experiences and vendor delivery of services to ensure consistency across the company
Program manager for all benefit programs globally. Supports and conducts regular vendor reviews and helps make recommendations on changes
Work cross functionally to collect and report data across departments including Finance, HR, People Operations and Talent Acquisition
Who You Are:
BA degree in a related field
You have 8+ years experience working with benefits program development, delivery, administration and governance, previous experience in an HR function is preferred
You have experience with global benefits administration
Knowledge of various HRIS systems is a plus with a strong preference for Workday
Excellent project management skills with a proven ability to design workable solutions, manage multiple initiatives simultaneously, prioritize workloads, meet deadlines and drive projects to successful implementation. Knowledge of various Project Management software is a plus with a preference for Monday.com
You have deep analytical skills, comfortable working with and communicating large amounts of data findings, experience establishing and tracking program metrics.
You enjoy building things and continually strive to do things better than the status quo. You are intellectually curious with an ability to work with a high degree of autonomy through ambiguous circumstances.
Excellent verbal and written communication skills, ability to influence and outstanding organizational skills and attention to detail.
You are able to work cross functionally with different areas of an organization.
Get to Know Klaviyo
We're Klaviyo (pronounced clay-vee-oh). We empower creators to own their destiny by making first-party data accessible and actionable like never before. We see limitless potential for the technology we're developing to nurture personalized experiences in ecommerce and beyond. To reach our goals, we need our own crew of remarkable creators—ambitious and collaborative teammates who stay focused on our north star: delighting our customers. If you're ready to do the best work of your career, where you'll be welcomed as your whole self from day one and supported with generous benefits, we hope you'll join us.
Upon request, you can receive additional information about the compensation and benefits for this role. Requests can be submitted here. Additional information regarding benefits can be found at klaviyorewards.com.
Klaviyo is committed to a policy of equal opportunity and non-discrimination. We do not discriminate on the basis of race, ethnicity, citizenship, national origin, color, religion or religious creed, age, sex (including pregnancy), gender identity, sexual orientation, physical or mental disability, veteran or active military status, marital status, criminal record, genetics, retaliation, sexual harassment or any other characteristic protected by applicable law.
You can find our Job Applicant Privacy Notice here.