Customer Success Manager - At Scale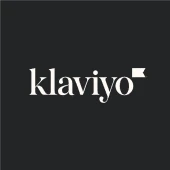 Klaviyo
Customer Service, Sales & Business Development
Sydney, NSW, Australia
Posted on Thursday, August 24, 2023
At Klaviyo, we value the unique backgrounds, experiences and perspectives each Klaviyo (we call ourselves Klaviyos) brings to our workplace each and every day. We believe everyone deserves a fair shot at success and appreciate the experiences each person brings beyond the traditional job requirements. If you're a close but not exact match with the description, we hope you'll still consider applying. Want to learn more about life at Klaviyo? Visit careers.klaviyo.com to see how we empower creators to own their own destiny.
About The Team
Our Sydney team began to take shape in early 2022 and has now built our go to market teams in sales, customer success, partnerships, marketing, recruiting and product support. As the team grows we will see a continued expansion of Klaviyo's customer base and the building of a fantastic working culture in line with what we see elsewhere in Klaviyo but with its own local identity. This is your unique opportunity to join us at a very early stage and help to shape our future. Working at Klaviyo means you'll work on things you never imagined you would; you'll grow in ways you didn't consider possible; and you'll do the best work of your career with people who are just as motivated and talented as you are!
About the Role
The At Scale Success Manager will join a team focused on nurturing the growth and retention of Klaviyo's SMB customers. You thrive on data. Supporting a customer base of thousands of emerging eCommerce brands, you'll identify segments that need support and development, and work with the team to drive adoption and success for those customers at scale.
We are looking for an At Scale Success Manager that is passionate about providing the best experience to customers who are scaling their businesses with Klaviyo. This is a great opportunity for someone with a passion for customer success and aptitude for learning new technology. Ideal candidates will have a previous background in eCommerce/email marketing or serving as a trusted advisor for your customers. We are interested in people who have a track record of finding creative solutions to unique problems, who thrive in challenging situations and want to apply these skills to solve problems for customers using our software at scale.
You will be responsible for coaching a wide variety of customers throughout the customer journey through a multitude of methods: communicating thoughtfully via 1:many or 1:1 interactions is critical to drive strong product adoption, eliminate friction for our user base, and to drive a long lasting relationship with our customers.
How You Will Make a Difference:
Facilitating customer success and growth throughout the customer lifecycle.
Supporting a rapidly growing customer base while balancing an 'at-scale' mentality with a customer-centric approach is crucial for success in this role.
Onboard new clients, so they are set up for success, proactive strategic advice and guidance, respond to client questions in a timely manner, provide Klaviyo best practices to ensure clients are achieving their initial business goals.
Research and develop 1:1 and 1:Many customer engagement strategies through email, live training and proactive scaled at-risk outreach.
Deliver actionable insights and strategic recommendations to the Customer Success, Support, and Product/Engineering teams.
Utilizing Gainsight's Journey Orchestrator, action insights and data into proactive outreach to mitigate churn risk and facilitate customer growth.
Who You Are:
2+ years of customer-facing experience with a track record for building and nurturing relationships and problem solving
Strong analytical skills, including experience with Excel, Tableau, or similar software, and experience turning data into insights to fuel your ideas
Proven track record in driving product adoption through with a coach's mentality
Excellent organizational, project management skills and communication skills via phone, video conference and email
Able to adapt in a quickly changing environment
Track record managing customer relationships through Salesforce, Gainsight or similar CRMs
Experience developing training or educational content for a variety of audiences is a plus
Self-starter who thrives in both collaborative and autonomous environments
Nice To Have:
Experience using email marketing/E-Commerce platforms or advising customers on marketing strategy is a plus
Klaviyo benefits:
As part of the Klaviyo team you will be looked after with some great benefits, including private health cover for you and discounted for your household, financial and professional coaching, a generous annual learning allowance ($4.2k AUSD), 22 weeks maternity leave full pay primary caregiver leave (16 week secondary), unlimited holiday and free books (yes, any books!) to name a few.
#LI-Hybrid
The pay range for this role is listed below. Sales roles are also eligible for variable compensation. This role is also eligible for competitive benefits and perquisites, subject to company policy and applicable law
Pay Range for UK and AU Locations:
Get to Know Klaviyo
We're Klaviyo (pronounced clay-vee-oh). We empower creators to own their destiny by making first-party data accessible and actionable like never before. We see limitless potential for the technology we're developing to nurture personalized experiences in ecommerce and beyond. To reach our goals, we need our own crew of remarkable creators—ambitious and collaborative teammates who stay focused on our north star: delighting our customers. If you're ready to do the best work of your career, where you'll be welcomed as your whole self from day one and supported with generous benefits, we hope you'll join us.
Klaviyo is committed to a policy of equal opportunity and non-discrimination. We do not discriminate on the basis of race, ethnicity, citizenship, national origin, color, religion or religious creed, age, sex (including pregnancy), gender identity, sexual orientation, physical or mental disability, veteran or active military status, marital status, criminal record, genetics, retaliation, sexual harassment or any other characteristic protected by applicable law.
You can find our Job Applicant Privacy Notice here.