Lead Software Engineer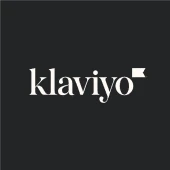 Klaviyo
Software Engineering
Boston, MA, USA
Posted on Wednesday, August 16, 2023
Team Overview:
The Auditability, Compliance, and Exchange team works hand in hand with our existing Payments team to ensure the accuracy of our internal financial record keeping, as well as providing and assisting with data exchange pipelines and ETL processes between highly secure financial systems of record. They are partners who help to bridge the gap between the needs of our sales and finance teams, our Payments product engineering teams, and our customers themselves.
How you'll make an impact:
Our Lead Engineer role for this time is our first hire, and is someone who will need to wear many hats as the team ramps up. Your primary responsibilities will be to work closely with our existing Payments team as you understand the details and challenges of our existing compliance and data exchange needs, as you work to make progress into our and further define the team's roadmap. The right candidate is detail oriented, obsesses over data accuracy, and has a strong fundamental understanding of why keeping our internal financial data compliant and auditable matters to the business and to our customers, and is motivated to own and drive work in this space. You'll also be chiefly involved in helping to build the team out via hiring and interviewing, and have the opportunity to lead and manage the team as it becomes fully operational.
Team Tech Stack:
Python / Django
React
MySQL
Redis
Memcached
RabbitMQ / Celery
Apache Pulsar
Required Skills:
Experience building and improving financial systems of record and data exchange pipelines
Experience improving the visibility and accuracy of key financial data from a compliance and auditability standpoint
Experience working with various architectures, frameworks, and systems
Hands-on experience designing reliable, fault-tolerant, and high performance distributed systems
Significant experience with full stack application development
Experience debugging performance issues and improving application performance
Experience with CI/CD pipelines
Proven experience with being a coach and a mentor for team members and helping them grow
Preferred Skills:
Experience with Stripe, Avalara, and Netsuite
Experience with SFDC
Experience managing or leading small teams
Get to Know Klaviyo
We're Klaviyo (pronounced clay-vee-oh). We empower creators to own their destiny by making first-party data accessible and actionable like never before. We see limitless potential for the technology we're developing to nurture personalized experiences in ecommerce and beyond. To reach our goals, we need our own crew of remarkable creators—ambitious and collaborative teammates who stay focused on our north star: delighting our customers. If you're ready to do the best work of your career, where you'll be welcomed as your whole self from day one and supported with generous benefits, we hope you'll join us.
Upon request, you can receive additional information about the compensation and benefits for this role. Requests can be submitted here. Additional information regarding benefits can be found at klaviyorewards.com.
Klaviyo is committed to a policy of equal opportunity and non-discrimination. We do not discriminate on the basis of race, ethnicity, citizenship, national origin, color, religion or religious creed, age, sex (including pregnancy), gender identity, sexual orientation, physical or mental disability, veteran or active military status, marital status, criminal record, genetics, retaliation, sexual harassment or any other characteristic protected by applicable law.
You can find our Job Applicant Privacy Notice here.