Site Reliability Engineering Manager - Velocity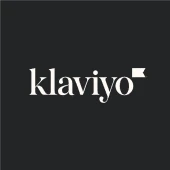 Klaviyo
Software Engineering, Other Engineering
Boston, MA, USA
Posted on Tuesday, August 15, 2023
Site Reliability Engineering (SRE) is what you get when you treat system operations as a software engineering problem. The mission of the Site Reliability Engineering group is to provide services, tooling, and guidance to Klaviyo's product engineers to make them more productive and ensure their services are sufficiently reliable, scalable, and secure.
The Velocity team makes it really easy for engineers at Klaviyo to develop applications, regardless of size, as well as safely deploy to production, such that there is one way of deploying our custom application code at Klaviyo. This deployment model enables hundreds of small pushes a day. Additionally, automation and standards exist for every step of developer life such that product engineers can self-service their containerized, cloud-based local environments as well as answer their development questions.
How You'll Make a Difference
Manage 3-6 Site Reliability Engineers in Klaviyo's Boston office and remotely.
Help individuals on your team develop and execute SMART goals and personal development plans that align with Klaviyo's goals and objectives, and understand how their work fits into the bigger picture.
Interview, hire, and level up the Velocity Engineering team.
Work with the team on project planning and defining milestones, identifying dependencies, and meeting business goals.
Participate in deep system design and implementation discussions within your team and across partner teams to ensure that we're building the right systems and keeping quality high.
Level up the team through hands-on coaching and individual contribution. This includes pairing with direct reports to design, write, and deliver software to improve the scalability, reliability, and security of Klaviyo's systems.
Iterate and improve upon engineering-wide processes like recruiting, onboarding, performance management, communication, and Agile software development.
Who You Are
Successfully led and delivered infrastructure projects spanning multiple quarters and involving input from multiple external stakeholders.
Experience coaching and growing Site Reliability Engineers.
Experience developing and rolling out engineering-wide processes.
Get to Know Klaviyo
We're Klaviyo (pronounced clay-vee-oh). We empower creators to own their destiny by making first-party data accessible and actionable like never before. We see limitless potential for the technology we're developing to nurture personalized experiences in ecommerce and beyond. To reach our goals, we need our own crew of remarkable creators—ambitious and collaborative teammates who stay focused on our north star: delighting our customers. If you're ready to do the best work of your career, where you'll be welcomed as your whole self from day one and supported with generous benefits, we hope you'll join us.
Upon request, you can receive additional information about the compensation and benefits for this role. Requests can be submitted here. Additional information regarding benefits can be found at klaviyorewards.com.
Klaviyo is committed to a policy of equal opportunity and non-discrimination. We do not discriminate on the basis of race, ethnicity, citizenship, national origin, color, religion or religious creed, age, sex (including pregnancy), gender identity, sexual orientation, physical or mental disability, veteran or active military status, marital status, criminal record, genetics, retaliation, sexual harassment or any other characteristic protected by applicable law.
You can find our Job Applicant Privacy Notice here.