Onboarding Specialist- APAC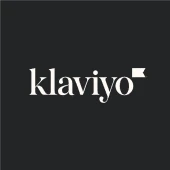 Klaviyo
Sydney, NSW, Australia
Posted on Tuesday, August 15, 2023
At Klaviyo, we value the unique backgrounds, experiences and perspectives each Klaviyo (we call ourselves Klaviyos) brings to our workplace each and every day. We believe everyone deserves a fair shot at success and appreciate the experiences each person brings beyond the traditional job requirements. If you're a close but not exact match with the description, we hope you'll still consider applying. Want to learn more about life at Klaviyo? Visit careers.klaviyo.com to see how we empower creators to own their own destiny.
Klaviyo is proud to announce its expansion into APAC with an office launch in Sydney, Australia. As part of this, we're offering an amazing opportunity for existing Klaviyos in the US and the UK to join our team on the ground. This role is offered as up to a two year assignment which includes expatriate benefits around relocation (including immigration, tax, shipment and destination services). Your salary and benefits will be paid in Australia as opposed to your current country of employment. At the end of the two years, you will have the option to either permanently move to Australia, or return back to your home country in a similar role at Klaviyo. More information on this will be shared with you during the application process.
Onboarding Experts at Klaviyo are a critical part of our future success. We take the success and happiness of our customers incredibly seriously. Our mission is to exceed our customers expectations when getting them up-and-running with Klaviyo. We are looking for an Onboarding Specialist for our Sydney Office who is passionate about providing the best onboarding experience and support to APAC customers.
As an Onboarding Specialist, you will be the first point of contact with new Klaviyo customers, guiding them through their first 30-45 days of setup with the Klaviyo product and the first customer experiences they want to build. Our customers vary in size and experience so we are looking for individuals who have a track record of finding creative solutions to unique problems, who thrive in challenging situations and want to apply these skills to solve for customers using our software.
OBS Responsibilities
Own customer relationships from completed sale through successful "go live".

Lead the implementation phase for new customers including project scope definition, project plan development, project resources, and project timeline.

Onboard new clients, so they are set up for success, proactive strategic advice and guidance, respond to client questions in a timely manner, provide Klaviyo best practices to ensure clients are achieving their initial business goals.

Proactively review customer dashboards, address any open issues and ensure consistent messaging and appropriate escalation.

Follow-up in a timely manner on all customer questions via phone and email.

Communicate thoughtfully to provide answers to questions for both technical and non-technical end users while also supporting a wide range of technologies.

Diagnose software issues and resolve customer complaints using established processes

Provide support and guidance on technical and non-technical related questions (e.g: marketing, sales, other ecommerce setup questions) to build out customer's initial campaign.

Communicate thoughtfully and effectively with all Klaviyo customers and advocate for them throughout the entire onboarding/implementation process. Proactively surface, coordinate and drive new ideas to improve onboarding processes. This includes being the product expert and working with product and engineering teams for integration improvements, customer setup and UI improvements and anything else that prevents any customers from making email revenue faster.

Monitors onboarding health (time to first KAV) across all new customers and acts as a point of escalation.

Conduct onboarding post-mortems, create recommendations based on lessons learned, identify both successful and unsuccessful elements of onboarding/implementations, and document established best practices for onboarding.

Contribute feedback to Product/Engineering on product improvements to enhance customer engagement.

Work to set priorities and establish a technical health plan for open problems and resolve issues in a timely manner

Communicate thoughtfully to provide answers to questions for both technical and non-technical end users while also supporting a wide range of technologies to reach their goals.

Document troubleshooting and problem resolution steps.

Contribute to a positive team environment of collaboration, customer empathy, equality, and inclusion.
Preferred Experience & Skills
2+ years of customer onboarding experience with a track record for building and nurturing relationships with multiple stakeholders on an account at a time.

A thoughtful communicator who is excellent at communicating through a variety of channels that require both written and verbal skills.

Experience explaining how to reach key goals using software with end users

A track record for creative problem solving for customers and end users.

Experience in marketing or advising customers on marketing strategy a plus.

Thrives in a collaborative environment

Excellent organizational and project management skills.

Excellent communication skills via phone, video conference and email.

Curious and eager to learn

Able to adapt in a quickly changing environment

Experience with: Microsoft Office Suite, G-Suite, Google Sheets, PowerPoint

Track record managing customer relationships through Salesforce or similar CRMs

Experience using email marketing platforms and E-Commerce platforms a plus
Requirements:
Full authorisation to work in Australia without any restrictions
Get to Know Klaviyo
We're Klaviyo (pronounced clay-vee-oh). We empower creators to own their destiny by making first-party data accessible and actionable like never before. We see limitless potential for the technology we're developing to nurture personalized experiences in ecommerce and beyond. To reach our goals, we need our own crew of remarkable creators—ambitious and collaborative teammates who stay focused on our north star: delighting our customers. If you're ready to do the best work of your career, where you'll be welcomed as your whole self from day one and supported with generous benefits, we hope you'll join us.
Klaviyo is committed to a policy of equal opportunity and non-discrimination. We do not discriminate on the basis of race, ethnicity, citizenship, national origin, color, religion or religious creed, age, sex (including pregnancy), gender identity, sexual orientation, physical or mental disability, veteran or active military status, marital status, criminal record, genetics, retaliation, sexual harassment or any other characteristic protected by applicable law.
You can find our Job Applicant Privacy Notice here.