Senior Product Manager - Usage & Payments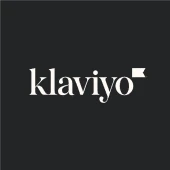 Klaviyo
Product
Boston, MA, USA
Posted on Thursday, August 10, 2023
About the Team
When you hear billing, chances are you might think of a dusty corner office with several decade old file cabinets. Klaviyo's Billing & Monetization team is not that! We oversee the payments and enforcement infrastructure that allow hundreds of thousands of companies to send billions of emails and text messages on BFCM weekend. As Klaviyo continues to scale, our team will play an instrumental role in capturing revenue (both domestic and international), building features that help users understand where their dollar spend goes, complying with regulatory requirements, facilitating internationalization and assisting in all pricing related changes at Klaviyo.
About the Role
Senior Product Managers at Klaviyo have mastered the craft of Product Management. They are highly-skilled practitioners, who have been directly responsible for driving significant business outcomes. At Klaviyo, you'll work in the kind of high-growth environment that offers unlimited potential. The potential to be a driving force that achieves even greater business outcomes, and the potential to coach and mentor the next generation of Product Managers. Klaviyo's fast growth will ensure that opportunities abound.
The Billing & Monetization team is seeking a Senior Product Manager to help drive Klaviyo forward in its mission to offer entrepreneurs the best possible tooling at the lowest possible price. You will drive outcomes and decisions directly related to Klaviyo's growth in international markets, its relationship with large customers with multiple subsidiaries and unique payment requests, how new products are priced and packaged and more.
How You'll Make a Difference:
The ultimate measure of success for Senior Product Managers at Klaviyo is driving business outcomes. That's why we focus on tracking, analyzing, and improving metrics for each area of our product, with a particular focus on driving the results we target.
We cannot build products that exceed our customer's expectations without truly understanding those customers. That's why Senior Product Managers at Klaviyo spend a significant amount of time interacting with our internal stakeholders. At Klaviyo, knowledge about your customers is power.
Senior Product Managers at Klaviyo think deeply, quickly, and analytically. The rigor of thought is extreme here so we can ensure we're making the best decision possible at all times. You should love to tease out problems, break them down to small, digestible pieces, and put them back together elegantly.
Someone who joins Klaviyo must be exceptional at articulating their thinking through the written word. As a company, our success is gated on collectively being great and prolific communicators.
Senior Product Managers are expected to be leaders on the team, identifying ways to accelerate or level up the rest of the product team and finding ways to push them forward, as well as being a go-to resource for other product managers.
What You'll Do:
Collaborate and communicate - you will collaborate with all teams within the company and all parties outside of the company to be most effective in your role.
Manage a roadmap - you will prioritize all potential projects for our product area, and focus on those with the largest impact.
Write great specs - you will define every use case a customer would consider, document potential ways to solve, identify outstanding concerns, flag edge cases, and leave no stone unturned. They sweat the details and are passionate about making sure that every experience is understood, anticipated, and handled elegantly.
Ship features - you will get value into customer hands. For all of the work that goes into planning and coordination, we stay focused on delivering improved solutions and experiences every day.
Mentor - you will share the benefits of your experience and knowledge with product managers on the team, helping to mentor and coach them to better outcomes.
Learn - you will be a voracious learner. A lack of experience/knowledge around a challenge is an invitation to dive deep and become an expert in that area. You should love learning and tackling new challenges.
Your First 90 Days
In your first 30 days, you will get acclimated to Klaviyo and our product:
During the first two weeks, you will be immersed in an onboarding program that introduces you to the company and the product.
Spend time in Support, helping customers work through issues. There's no better way to get a holistic understanding of the product, and to get to know our customers.
Be introduced to everyone you will need to know in order to be successful in your role.
In your first 60 days, you will become a valuable member of the team:
Take ownership of the data science platform roadmap, becoming the go-to expert for that area.
Have a quick impact by spec'ing and building your first product features.
In your first 90 days, you will continue to increase your influence:
Formulate the strategy and roadmap for your product area.
Start contributing to knowledge sharing with the larger product team. We value learning and growth very highly.
Start coaching and mentoring other Product Managers at Klaviyo, helping them benefit from your experience and knowledge.
Who You Are:
3+ years of product management experience.
Have a solid understanding of billing, payments and pricing space
#LI-BB1
Get to Know Klaviyo
We're Klaviyo (pronounced clay-vee-oh). We empower creators to own their destiny by making first-party data accessible and actionable like never before. We see limitless potential for the technology we're developing to nurture personalized experiences in ecommerce and beyond. To reach our goals, we need our own crew of remarkable creators—ambitious and collaborative teammates who stay focused on our north star: delighting our customers. If you're ready to do the best work of your career, where you'll be welcomed as your whole self from day one and supported with generous benefits, we hope you'll join us.
Upon request, you can receive additional information about the compensation and benefits for this role. Requests can be submitted here. Additional information regarding benefits can be found at klaviyorewards.com.
Klaviyo is committed to a policy of equal opportunity and non-discrimination. We do not discriminate on the basis of race, ethnicity, citizenship, national origin, color, religion or religious creed, age, sex (including pregnancy), gender identity, sexual orientation, physical or mental disability, veteran or active military status, marital status, criminal record, genetics, retaliation, sexual harassment or any other characteristic protected by applicable law.
You can find our Job Applicant Privacy Notice here.