Lead Site Reliability Engineer- Embedded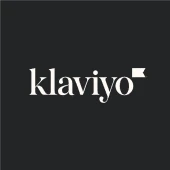 Klaviyo
Software Engineering
Boston, MA, USA
Posted on Monday, July 17, 2023
As a Lead Site Reliability Engineer joining the SRE team you can expect to be deeply involved in strategic discussions on how we design and evolve our infrastructure platform at Klaviyo, including rolling out new patterns and standards and growing the SRE team. You will set direction for Working across the entire engineering org to do that. Learn more about our engineering culture at https://klaviyo.tech
The SRE team builds foundational backend services as well as tooling and automation to allow product teams to release and scale their software reliably and predictably. Lead SREs are team players who embed themselves within product teams as needed to advance the architecture and performance of software systems and train their peers in topics such as debugging distributed systems, building self-healing applications and eking out every drop of performance possible.
How You Will Make a Difference
Provide technical leadership to drive technology choices and architectural decisions across multiple teams and provide solutions for complex problems around platform scalability and best practices

Design and build platform oriented solutions to Klaviyo engineers' biggest pain points and shared challenges with an eye towards future growth, efficiency, and standardization at scale

Strive towards a cohesive technical vision across multiple roadmap items that are built across multiple teams

Mentor multiple engineers to develop new technical leadership for the company Engineers come to Klaviyo with experience in a variety of languages and from a number of disciplines.
All engineers are expected to become extremely proficient in the technologies we use :
Python, Django, Celery

MySQL, RabbitMQ, Redis, Apache Pulsar

Bash, Puppet, Terraform

AmazonWeb Services (EC2, RDS, Aurora, etc.), Kubernetes on EKS
Who You Are
Have 10+ years of experience and have architected, built, and delivered at least one complex system.

Have multiple years of proven experience building products that matter and pushing yourself and your team to be better engineers and build a product with passionate advocates

You can build & scale complex distributed systems including solving problems in sustainable ways, balancing pragmatic development with ideal architecture, breaking through technical obstacles with vigor, and leading teams through crises by working side by side with them in the trenches

You have demonstrated experience successfully navigating the tradeoffs of technical design decisions, risk assessment, and mitigation activities.

Enjoy shipping code early & often in an agile fashion, pairing with product management to craft better software by soliciting feedback from thousands of end users
Get to Know Klaviyo
We're Klaviyo (pronounced clay-vee-oh). We empower creators to own their destiny by making first-party data accessible and actionable like never before. We see limitless potential for the technology we're developing to nurture personalized experiences in ecommerce and beyond. To reach our goals, we need our own crew of remarkable creators—ambitious and collaborative teammates who stay focused on our north star: delighting our customers. If you're ready to do the best work of your career, where you'll be welcomed as your whole self from day one and supported with generous benefits, we hope you'll join us.
Upon request, you can receive additional information about the compensation and benefits for this role. Requests can be submitted here. Additional information regarding benefits can be found at klaviyorewards.com.
Klaviyo is committed to a policy of equal opportunity and non-discrimination. We do not discriminate on the basis of race, ethnicity, citizenship, national origin, color, religion or religious creed, age, sex (including pregnancy), gender identity, sexual orientation, physical or mental disability, veteran or active military status, marital status, criminal record, genetics, retaliation, sexual harassment or any other characteristic protected by applicable law.
You can find our Job Applicant Privacy Notice here.