Manager, Global Messaging Compliance (Hub)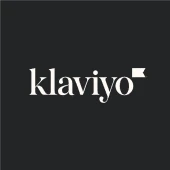 Klaviyo
Legal
Boston, MA, USA
Posted on Wednesday, July 12, 2023
We are looking for a passionate, driven leader to take SMS and email compliance at Klaviyo to the next level. This is a unique role where you will be challenged to balance technology and people to drive the optimal business outcomes and customer experience. It's a role that encompasses technical infrastructure, software systems, and leading a team of talented individuals. You will optimize deliverability for all customers by driving adherence to the appropriate policies to maintain a good reputation with service providers.
How you will make a difference:
Support the implementation of the strategic vision for omni channel messaging compliance that is aligned with the company's focus on growth.

Effectively communicate program execution status, key accomplishments, and risks to management both within the Support organization and to our business partners

Lead and develop a team of Compliance Specialists to provide the ultimate experience for Klaviyo customers.

Think critically about what the team offers and how it executes. Proactively propose and implement changes to systems and processes to help the team be successful.

Create and implement innovative policies, guidance materials and procedures at both the global and local levels, working with the Compliance Governance Committee and other stakeholders across functions.

Build positive relationships with business partners (Security, Legal, Engineering, and Product teams) and facilitate continuous improvement aligned with operational processes.

Translate regulatory requirements to internal business partners and drive alignment on compliance requirements

Educate Klaviyo employees and customers on compliant messaging practices and, in collaboration with the Enablement and Customer education teams, create user guides and training materials.

Aid Klaviyo in maintaining strong relationships with vendors by ensuring our internal processes improve our regulatory and policy compliance.

Develop and implement new compliance measures as the market continues to evolve with new industry requirements.

Maintain a high level of regulatory expertise in SMS and Email marketing to develop and continuously improve the compliance program; participate in relevant industry associations to engage on latest regulatory trends, emerging risks and best practice compliance programs.
Who you are:
A strong leader, with 4+ years of management experience, dedicated to helping others develop.

An individual with recognized compliance expertise of 4+ years.

Have experience in the compliance, fraud, abuse or user protection space.

Passionate about creative problem solving for customers and internal teams.

Experienced in evaluating operational performance, building forecasts and finding creative solutions to operating constraints.

A thoughtful communicator, excellent at communicating through a variety of channels that require both written and verbal skills.

Self-motivated, eager to learn and thrive in a collaborative environment.

Capable of adapting quickly to changing priorities.

Analytical and driven to achieve quantitative and qualitative targets

Effective in collaborating cross functionally.

Experienced with supporting a global customer base.

Experienced in developing, championing, and managing internal compliance programs that have significant, positive, business impact.

Have basic technical skills including an understanding of APIs and data analytics.

Experienced with or able to quickly pick-up (a plus): Microsoft Office Suite, G-Suite, Google Sheets, PowerPoint, Zendesk, Tableau, and Salesforce; DNS, IPs and other networking concepts; Email marketing, SMS marketing and E-Commerce platforms
#CR1 #Hybrid #Boston
Get to Know Klaviyo
We're Klaviyo (pronounced clay-vee-oh). We empower creators to own their destiny by making first-party data accessible and actionable like never before. We see limitless potential for the technology we're developing to nurture personalized experiences in ecommerce and beyond. To reach our goals, we need our own crew of remarkable creators—ambitious and collaborative teammates who stay focused on our north star: delighting our customers. If you're ready to do the best work of your career, where you'll be welcomed as your whole self from day one and supported with generous benefits, we hope you'll join us.
Upon request, you can receive additional information about the compensation and benefits for this role. Requests can be submitted here. Additional information regarding benefits can be found at klaviyorewards.com.
Klaviyo is committed to a policy of equal opportunity and non-discrimination. We do not discriminate on the basis of race, ethnicity, citizenship, national origin, color, religion or religious creed, age, sex (including pregnancy), gender identity, sexual orientation, physical or mental disability, veteran or active military status, marital status, criminal record, genetics, retaliation, sexual harassment or any other characteristic protected by applicable law.
You can find our Job Applicant Privacy Notice here.