Sales Recruiter [6 month Contract]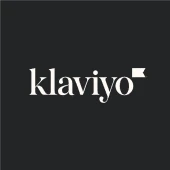 Klaviyo
People & HR, Sales & Business Development
Boston, MA, USA
Posted on Saturday, June 17, 2023
At Klaviyo, we value the unique backgrounds, experiences and perspectives each Klaviyo (we call ourselves Klaviyos) brings to our workplace each and every day. We believe everyone deserves a fair shot at success and appreciate the experiences each person brings beyond the traditional job requirements. If you're a close but not exact match with the description, we hope you'll still consider applying. Want to learn more about life at Klaviyo? Visit careers.klaviyo.com to see how we empower creators to own their own destiny.
We are looking for a Sales Recruiter to join our Talent Acquisition team. In this role, you will have the chance to build relationships with our go-to-market leaders and contribute to the hyper-growth of Klaviyo, influencing the culture and business tremendously with the remarkable people you bring into the company! You'll own your recruiting numbers (sourcing, screening, and hiring) and draw insights from analytics to make our hiring process smarter and more efficient.
How You Will Make a Difference:
Build and nurture pipelines of candidates: Our sales team is consistently hiring, so a key aspect of this role is working with our hiring managers to develop strategies to find qualified, diverse candidates in our Boston and Denver hubs. With an immediate focus on BDR hiring, you'll build talent networks through proactive market research, outreach, and candidate experience.
Own the process: From sourcing passive candidates to closing offers, you will be responsible for providing all candidates with an exceptional experience and ensure Klaviyo is engaging with and hiring exceptional people who will help take Klaviyo to the next level.
Build relationships: Your empathy and customer-first approach will forge lasting relationships with both candidates and hiring managers.
Be an ambassador: Whether through Klaviyo's Social Media channels, a recruiting event or LinkedIn outreach, you are an ambassador for Klaviyo and in most cases, the first impression a candidate will have of the company. You'll take a balanced approach that makes a candidate feel like an individual while keeping in mind Klaviyo's business objectives.
Who You Are:
1-2 years in full cycle go-to-market recruiting, ideally with a focus on identifying and hiring sales talent
Excited to work in our Boston office consistent with our hybrid work model
You truly enjoy the process of recruiting and the relationships you build
You're ambitious and are motivated by a desire for professional and personal growth
You recognize the balance between business needs and providing a stellar candidate experience
The starting pay range for this role is listed below. Sales roles are also eligible for variable compensation and hourly non-exempt roles are eligible for overtime in accordance with applicable law. This role is eligible for benefits, including: medical, dental and vision coverage, health savings accounts, flexible spending accounts, 401(k), flexible paid time off and company-paid holidays and a culture of learning that includes a learning allowance and access to a professional coaching service for all employees.
Starting Pay Range For All US Locations:
Get to Know Klaviyo
We're Klaviyo (pronounced clay-vee-oh). We empower creators to own their destiny by making first-party data accessible and actionable like never before. We see limitless potential for the technology we're developing to nurture personalized experiences in ecommerce and beyond. To reach our goals, we need our own crew of remarkable creators—ambitious and collaborative teammates who stay focused on our north star: delighting our customers. If you're ready to do the best work of your career, where you'll be welcomed as your whole self from day one and supported with generous benefits, we hope you'll join us.
Klaviyo is committed to a policy of equal opportunity and non-discrimination. We do not discriminate on the basis of race, ethnicity, citizenship, national origin, color, religion or religious creed, age, sex (including pregnancy), gender identity, sexual orientation, physical or mental disability, veteran or active military status, marital status, criminal record, genetics, retaliation, sexual harassment or any other characteristic protected by applicable law.
You can find our Job Applicant Privacy Notice here.