Senior Software Engineer - Email Campaign Pipeline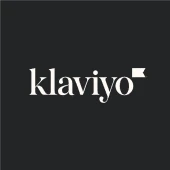 Klaviyo
Software Engineering
Boston, MA, USA
Posted on Friday, June 2, 2023
Why You Should Join the Email Campaign Pipeline Team
The Email Campaign Pipeline team has direct technical responsibility for Klaviyo's most-used engagement channel. It is responsible for designing, building and operating highly-scalable, highly-available distributed systems to process ever-increasing email campaign traffic. Our systems are used by hundreds of thousands Klaviyo customers to schedule/process tens of thousands campaigns and deliver over 500M emails every day. Besides the daily high volume traffic, the more challenging task is to deal with super spiky volume at online sale seasons. During the 2021 Black Friday and Cyber Monday, over 7.5B emails got processed and delivered through our system without any developer intervention. We're proud of these achievements and passionate about continually scaling and evolving our systems to support and help drive Klaviyo's rapid growth (2x per year the past several years) by using modern technologies and patterns. Going beyond the email, this team is aiming to build a highly generic and extensible campaign platform to empower the emerging SMS and other new message channels in future by leveraging our years of experience/expertise gained from the email channel. If you like to take on new challenges working on large-scale, complex systems, come join us.

How You Will Make a Difference
In this role, you will own and build features/services that hundreds of thousands of Klaviyo customers rely on daily to drive their business forward.

Work on crafting our highly-scalable, highly-available email campaign pipeline that processes and delivers hundreds of millions of email daily growing to billions scale.

Collaborate radically with teams and stakeholders across Klaviyo on designs, implementations, and engineering practices.
Learn new technologies, bring them to the team and apply them to evolve our systems to the next level.
Help us improve our experimentation and development processes, and mentor other engineers on the team.
Participate in the technical interview process to help maintain a high bar for our growing teams
Contribute to the company as a subject matter expert, constantly pushing yourself to be a better engineer and to level up all of your peers within your team and within Klaviyo.


Who You Are
Have 4-6+ years of experience in a software engineering discipline and have architected, built and delivered at least one complex system.

Experience on large-scale system architecture, technologies and patterns. Have a good understanding of their pros/cons and use scenarios, able to apply them to system design by making appropriate tradeoffs to meet the business needs best.
Love digging into performance and scalability issues to drive breakthrough solutions-- whether it's a performance degradation or too many clicks in a workflow, a database query timing out, or a queue that just won't drain. You recognize all problems can be solved.
Passionate about growing and improving a product daily using a data driven mindset, familiar with system monitoring and alerting techniques.
Proven experience with being a coach and a mentor for team members and helping them grow
Like working on small, high-performing autonomous agile teams. At Klaviyo, you will have ownership of features, but you'll collaborate radically with everyone to make sure we produce the right solution.


Technologies we use (not exhaustive):
Python, Django, React, RabbitMQ, Celery, MySQL, Redis, Memcached, Apache Zookeeper.

Amazon Web Services (EC2, RDS, Aurora, etc.), Terraform, Jenkins
Get to Know Klaviyo
We're Klaviyo (pronounced clay-vee-oh). We empower creators to own their destiny by making first-party data accessible and actionable like never before. We see limitless potential for the technology we're developing to nurture personalized experiences in ecommerce and beyond. To reach our goals, we need our own crew of remarkable creators—ambitious and collaborative teammates who stay focused on our north star: delighting our customers. If you're ready to do the best work of your career, where you'll be welcomed as your whole self from day one and supported with generous benefits, we hope you'll join us.
Upon request, you can receive additional information about the compensation and benefits for this role. Requests can be submitted here. Additional information regarding benefits can be found at klaviyorewards.com.
Klaviyo is committed to a policy of equal opportunity and non-discrimination. We do not discriminate on the basis of race, ethnicity, citizenship, national origin, color, religion or religious creed, age, sex (including pregnancy), gender identity, sexual orientation, physical or mental disability, veteran or active military status, marital status, criminal record, genetics, retaliation, sexual harassment or any other characteristic protected by applicable law.
You can find our Job Applicant Privacy Notice here.