Senior Manager, Business Operations (Boston)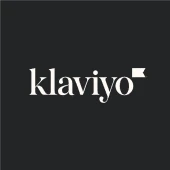 Klaviyo
Operations
Boston, MA, USA
Posted on Tuesday, April 25, 2023
Klaviyo is looking for a Senior Manager of Business Operations to help shape an emerging team at a rapidly growing company. The team's primary focus is to ensure that cross-functional work at Klaviyo is done efficiently and effectively. Your responsibilities will include helping Klaviyo align on company-wide strategies, translating strategy into action, gathering data and determining optimal success metrics, communicating leadership decisions throughout the company, and improving key cross-term processes. If you are intellectually curious with a proven track record delivering on strategic business initiatives, driving program management and communicating cross-functional objectives, this is a role where you can have a major impact.
How you will make a difference:
Gather, prioritize and structure critical information for the leadership team to assist with effective decision making.

Oversee strategic business initiatives from development through execution under the guidance of functional leaders.

Assist in the communication process between the leadership team and the rest of the company.

Ensure that strategic operational priorities are linked to planning and execution. Provide frequent visibility to the leadership team regarding progress towards OKRs.

Collaborate with functional teams on metric selection and goal setting for important success measures.

Own the execution of the tactical operational mechanics including executive meetings, offsites, and all-hands meetings. Create agendas, deliver pre-reads and ensure follow-up on action items.

Extract meaningful insights from analytical research and convert them into actionable business proposals.

Engage with key business stakeholders to improve our best practices, lean process flow and patterns of behavior.

Lead processes to analyze and make proposals on key strategic initiatives to functional and company leaders.
Who you are:
You have worked in a business operations or analytics role for 8+ years professionally, including 3+ years in high tech (preferably SaaS environments).

You have a track record of success in project management roles within fast-paced growth environments.

You are an alumni of a top-tier strategic consulting firm where you honed strong critical thinking skills and gained experience working with senior business decision makers.

You are able to shape end-to-end business programs with articulated missions, charters, performance criteria, and stakeholder buy-in.

You are a self-starter, motivated by continuously solving hard problems.

You are adaptable, intellectually curious and ready to embrace change in dynamic environments.

You are confident in modeling business scenarios using Google Suite and other tools.

You possess strong SQL skills for data collection and analysis.

You are strong at driving alignment, managing time, and managing priorities.

You are experienced at managing business rhythms in an agile SaaS environment.

You are a great communicator and negotiator able to develop shared perspectives.

You are able to drive results through indirect influence.

You are passionate about customer's experience in e-commerce.

You have a Bachelor's degree (Masters degree preferred).
Get to Know Klaviyo
We're Klaviyo (pronounced clay-vee-oh). We empower creators to own their destiny by making first-party data accessible and actionable like never before. We see limitless potential for the technology we're developing to nurture personalized experiences in ecommerce and beyond. To reach our goals, we need our own crew of remarkable creators—ambitious and collaborative teammates who stay focused on our north star: delighting our customers. If you're ready to do the best work of your career, where you'll be welcomed as your whole self from day one and supported with generous benefits, we hope you'll join us.
Upon request, you can receive additional information about the compensation and benefits for this role. Requests can be submitted here. Additional information regarding benefits can be found at klaviyorewards.com.
Klaviyo is committed to a policy of equal opportunity and non-discrimination. We do not discriminate on the basis of race, ethnicity, citizenship, national origin, color, religion or religious creed, age, sex (including pregnancy), gender identity, sexual orientation, physical or mental disability, veteran or active military status, marital status, criminal record, genetics, retaliation, sexual harassment or any other characteristic protected by applicable law.
You can find our Job Applicant Privacy Notice here.