Senior Platform Engineer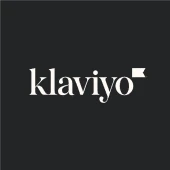 Klaviyo
Software Engineering
Boston, MA, USA
Posted on Thursday, February 16, 2023
Check out this quick video by the hiring manager talking more about this role and what it's like to work at Klaviyo!
Engineers come to Klaviyo with experience in a variety of languages and from a number of disciplines. All engineers are expected to become extremely proficient in the technologies we use (not exhaustive):
Python, Django, Celery
MySQL, Cassandra, RabbitMQ, Redis, Pulsar
React, HTML, JavaScript, Backbone.js
Amazon Web Services (EC2, RDS, Aurora, etc.), Kubernetes on EKS
The SRE team builds foundational backend services as well as tooling and automation to allow product teams to release and scale their software reliably and predictably. SREs are team players who embed themselves within product teams as needed to advance the architecture and performance of software systems and train their peers in topics such as debugging distributed systems, building self-healing applications and eking out every drop of performance possible.
Internally, we call this role Senior Site Reliability Engineer on the Platform Infrastructure team. As a Senior Site Reliability Engineer you will own multiple foundational Klaviyo services and make a big impact on the productivity of our product engineering teams.
Mission and Vision of the Platform Infrastructure SRE Team
Vision: Offer a programmatically accessible catalog of durable, reliable, and easy to use and maintain infrastructure components enabling quality product delivery and maintenance.

Mission: Provide self-service tooling that enables use of our infrastructure components in a consolidated, consistent fashion via API-bound schemas and automation.
What You'll be Working With
New Kubernetes infrastructure with ArgoCD - in the testing/iterating phase of the project, lots of teams to onboard, lots to learn and build out

Abstractions to create ease of use for engineering teams

Lots of collaboration opportunities both within and outside of SRE

EC2-based infrastructure tooling - just starting to design and implement this, want to make it on par with what we do for Kubernetes
How You'll Make a Difference
Ship foundational services to enable Klaviyo engineering to move faster with confidence
Design and develop systems and processes that enable highly available & scalable systems
Design, build and deliver software to dramatically improve the availability, scalability, latency, and efficiency of Klaviyo's services
Achieve break-throughs in systems throughput by identifying and eliminating bottlenecks
Leverage technology such as Python, AWS, Django, Kubernetes, Bash, Terraform, MySQL, RabbitMQ, Redis, Cassandra, Postgresql to advance Klaviyo's platform
Champion best practices by actively collaborating with other teams in a culture that values whiteboarding and technical design review
Contribute to the company as a subject matter expert in multiple areas, constantly pushing yourself to be a better engineer and to level up all of your peers within your team and within Klaviyo.
Mentor and pair with other Klaviyo engineers to build better software by focusing on performance, self-healing system, configuration as code; defensive programming, application security, etc.
Participate in periodic on call duties with a focus on solving issues when they are discovered, preventing recurrences and minimizing alert fatigue
Prototype and advocate for architectural improvements to achieve breakthrough results in Klaviyo systems' operational scalability and reliability
Work hand-in-hand with product-facing engineers to ship impactful code
Perform quantitative investigation to understand and scale Klaviyo systems and manage the cross-functional effort to resolve scalability issues
Produce and advocate for preventative, upstream solutions with internal stakeholders and external vendors and dependencies
Confidently make informed, data-driven choices in a fast paced environment with competing priorities
Who You Are
Knowledge of Linux operating systems and computer networking
Experience writing code in a programming language such as Python, Ruby, Go, etc.
Experience administering cloud-based infrastructure (e.g. AWS)
Ability to troubleshoot production issues related to computer infrastructure, configuration, monitoring, deployments, and continuous integration and delivery
Ability and willingness to learn
Ability to communicate clearly and mentor and coach others on a team
Ability to participate in an on-call rotation
Get to Know Klaviyo
We're Klaviyo (pronounced clay-vee-oh). We empower creators to own their destiny by making first-party data accessible and actionable like never before. We see limitless potential for the technology we're developing to nurture personalized experiences in ecommerce and beyond. To reach our goals, we need our own crew of remarkable creators—ambitious and collaborative teammates who stay focused on our north star: delighting our customers. If you're ready to do the best work of your career, where you'll be welcomed as your whole self from day one and supported with generous benefits, we hope you'll join us.
Upon request, you can receive additional information about the compensation and benefits for this role. Requests can be submitted here. Additional information regarding benefits can be found at klaviyorewards.com.
Klaviyo is committed to a policy of equal opportunity and non-discrimination. We do not discriminate on the basis of race, ethnicity, citizenship, national origin, color, religion or religious creed, age, sex (including pregnancy), gender identity, sexual orientation, physical or mental disability, veteran or active military status, marital status, criminal record, genetics, retaliation, sexual harassment or any other characteristic protected by applicable law.
You can find our Job Applicant Privacy Notice here.