Security Incident Response Engineer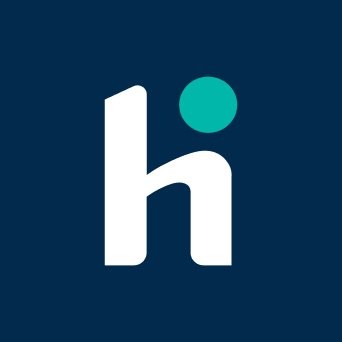 Human Interest
Other Engineering
Remote
Posted on Thursday, July 13, 2023
Human Interest is on a mission to ensure that people in all lines of work have access to retirement benefits.
Nearly half of all working Americans are not saving enough for their future. Too often it's because they are employed by a company that doesn't offer a retirement plan. Human Interest is changing that by making it affordable and accessible for small and medium-sized businesses to offer employees a path to financial independence through retirement savings.
We're a high-growth tech company changing the retirement industry. We've raised $500M and are backed by leading investors. Most recently, by funding from BlackRock as well as many other top investors: TPG (The Rise Fund) with SoftBank led our Series D, Glynn Capital, NewView Capital, USVP, Wing, Uncork, and others.
Human Interest is currently seeking a Threat Engineer working with other Information Security team members on the Security Operations Center (SOC) team. You will be on a rotation responsible for the daily triage of alerts from all Human Interest Security platforms, and handling detection and response to Human Interest clients, Cyber Executive Protection (CEP), and internal business units. Human Interest is seeking candidates that want to get immersed in the field of cybersecurity by performing mission critical SOC functions. Candidates for this position should have the relevant experience within complex analytical roles that include security event investigations, incident response, forensic analysis, and malware reverse engineering, report writing, leading projects, leading teams and mentoring.
What you get to do every day
Mentor SOC Analysts, improve signals for the SIEM + tools and performing mission critical Incident Response with IOC with root cause + remediation

Work assigned shifts that will include around-the-clock coverage of SOC duties

Triage alerts from intrusion detection systems, antivirus, cloud-based services, windows servers, network infrastructure, data loss prevention systems, and user behavior analytics

Conduct deep-dive analysis on attacks, detect and analyze malware samples, hacking tools, phishing kits, network packet captures, exploits and network infrastructure associated with adversaries to document and perform hunts for related activity

Provide feedback on process improvements and how to eliminate false positive alerts from the incident response workflow

Identify and track adversary infrastructure and tools by leveraging open source and commercial datasets

Collaborate with Managed Service Providers and clients to handle inbound requests for information during normal duty hours

Collaborate with partner teams to design and maintain systems supporting collection, processing and analysis of raw intelligence and data
What you bring to the role
Minimum 4 years of experience in a security/software engineer role

Must have experience interpreting code as well as scripting with Python/Powershell

Experience developing web applications

Academic and/or working experience with TCP/IP networking, and networking services such as DNS, SMTP, DHCP, etc.

Advanced knowledge of Windows, MacOS, Linux-variant operating systems such as the file system structure, system services, typical behavior of endpoints and servers

Advanced knowledge of cloud-based services such as Google Workplace and other SaaS productivity tools

Experience with security tools such as: AWS GuardDuty; SIEMs (ELK or Splunk); NIDS (Darktrace); HIDS or EDR/XDR (Malwarebytes); DLP and SOAR tools

Solid understanding of Incident Response Handling procedures, Cyber Kill Chain and the MITRE ATT&CK framework

Ability to mentor SOC Analysts and work both independently and collaboratively with peers, across teams, and with management

Excellent analytical, communication, presentation and listening skills

Excellent organizational and time-management skills

Flexibility and adaptability to change
Why you will love working at Human Interest
Mission - Highly collaborative startup dedicated to supporting employee engagement and growth. It's an opportunity to help solve one of the biggest unsolved problems in America: saving for retirement.
Culture - Our operating principles define how we come together as a team to do our work. They reflect Human Interest's unique view on what's important and what's right. Documenting this core aspect of our culture helps employees make good decisions on their own. It also helps candidates considering career opportunities critically evaluate whether they will thrive at Human Interest.
Customer obsession

Long-term orientation

Autonomous and accountable teams

An escalating bar for talent and performance

Fundamental optimism
Compensation - The salary range target for the role seniority described in this job description is $108,000 - $150,000. Final offer amounts depend on multiple factors including candidate experience and expertise, geographic location, compensation/equity mix, and market data. This position may also be eligible for additional incentives such as equity awards, short-term incentives, or sales compensation.
Benefits -
A great 401(k) plan: Our own! Our 401(k) includes a dollar-for-dollar employer match up to 4% of compensation (immediately vested) and $0 plan fees

Top-of-the-line health plans, as well as dental and vision insurance

Generous PTO and parental leave policies

Lyra - Enhanced Mental Health Support for Employees and dependents

Carrot - Fertility healthcare and family forming benefits

Candidly - Student loan resource to help you and your family plan, borrow, and repay student debt

Monthly work-from-home stipend; annual wellness stipend

Employee Resource Groups including Veterans, Lift Ev'ry Voice, Pride, LatinX, Families, and Women in Tech

Fun online and regional events and celebrations and department and company offsites

The vast majority of our positions can be 100% remote



We're a great place to work (but don't take our word for it)
Here's a list of our awards and accolades:
Certified as a Great Place To Work® (2023)

Best Places to Work by Built In (2023)

A Top Company by Y Combinator (2020-2023)

America's Best Startup Employers by Forbes (2020-2022)

Inc. Fastest Growing Companies (2021)
---
Human Interest is an equal opportunity employer. All applicants will receive consideration for employment without regard to race, color, religion, sex, gender, gender identity or expression, sexual orientation, national origin, genetics, disability, age, veteran or military status, pregnancy, or any other characteristics protected under federal, state, or local laws.
Human Interest employees must adhere to the Company's security policies and Code of Ethics.
Please note Human Interest does not accept unsolicited resumes from any source other than directly from candidates. We will not consider resumes from vendors including and without limitation search firms, staffing agencies, fee-based referral services, and recruiting agencies.
Pursuant to the San Francisco Fair Chance Ordinance, we will consider employment-qualified applicants with arrest and conviction records. We comply with CCPA guidelines. See more: https://humaninterest.com/disclosures