Backend Engineer - India (Java)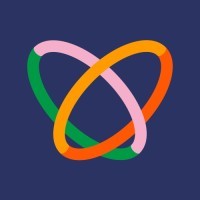 Flutterwave
Software Engineering
Posted on Thursday, September 14, 2023
About Flutterwave
Flutterwave was founded on the principle that every African must be able to participate and thrive in the global economy.
To achieve this objective, we have built a trusted payment infrastructure that allows consumers and businesses (African and International) make and receive payments in a convenient borderless manner.
About the Back-End Engineer (Java) Role

We are looking for driven, passionate and committed individuals to join the team as we grow and expand across Africa and beyond.
As our Back-end Engineer you are able to Identify, prioritize and execute tasks in the software development life cycle of a product, manage and oversee projects for the company.

What Your Day to Day Activities Will Be Like:
● Effective utilization of Java to develop effective user interface on our product application
● Create innovative solutions to web design issues to help make the application more visually appealing and enhance usability
● Understanding Framework of Java and it's accompanying stack.
● Experience with building fully responsive web applications
● Working Knowledge with collaboration tools such as Git
● Ensure quick Updates on our product application to make them effective

Other responsibilities:
● A good demonstration of object-oriented or functional analysis design skills
● Demonstrate a good understanding of data structures, algorithms and designing for performance
● Coding creative, operational or frontend software that helps the designated product build
● Strong problem solving and analytical skills.
● Integrate with the back- end systems and APIs
● Creating Functional and intuitive applications and features
● Contribute to engineering efforts from designing to implementation, solving complex technical challenges around developer and engineering productivity and velocity

Required competency and skill-set to be a waver:
● Our ideal candidate is an experienced executioner with at least 5 years' experience. You must be very resourceful and comfortable working under short timelines and intense pressure to deliver in impossible situations while remaining flexible, proactive, data-driven, and efficient.
● Proficient understanding of Java is essential.