Support Engineer - India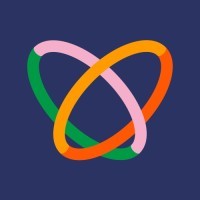 Flutterwave
Customer Service
Posted on Wednesday, August 30, 2023
Flutterwave is looking for a Support Engineer. You will primarily troubleshoot and resolve errors, act quickly to analyze available data and find the root cause of issues. The Support Engineer will also develop automations to resolve problems or escalate problems along to other engineering team members and provide users with regular progress updates
What Your Day-to-Day Activities Will Be Like
Conduct daily routine monitoring, operation and maintenance of all rails in production in the Core space for optimal performance and ensure compliance to relevant standards.

Take full ownership of service issues and incidents raised via the incident management tool with minimal supervision within stipulated SLA.

Assist with providing technical direction in requirement definition, planning, coordination and implementation of product integrations with Core or with partners and/or providers.

Assist via inputs where required needed to provide prompt and effective delivery of new integrations to end users.

Assist to manage the availability and optimal performance of application configurations, problem and incident management to ensure IT service continuity and prompt support delivery.

Work with Engineers across various teams and other stakeholders to ensure new applications meet the organization's operational standard and to resolve the bugs in production.

Collaborate with Infrastructure & Security Teams to ensure that vulnerabilities identified on Core and its dependent resources are remediated appropriately.

Work with expansions and partnerships and/or project management teams on all SLA matters relating to service within your purview so that these partnerships are high value yielding.

Fulfil service requests and perform routine maintenance and support activities.

Participate in the organization's business continuity testing of critical products and services as it relates to Core.

Assist with closing internal and external audit exceptions as it relates to Core.

Develop proactive ways of automating routine tasks within the team functions

Soliciting and documentation of incident management reports and learnings from incidents and problems.
Required competency and skillset to be a waver
Minimum of a first degree in computer Science, Engineering, or related disciplines.




Working knowledge of software development frameworks, concepts, and best practices

Intermediate knowledge of application design, implementation, and operations

Knowledge of APIs and API testing platforms etc.

Creative, results-oriented, and analytical with strong problem-solving capability




Strong SQL Skills

Customer-centricity

Understanding of service management tools for event management, provisioning, and monitoring

Working knowledge of structured systems analysis and design, and software development life cycle




ITIL – Service Management certification will be considered an asset

Any Microsoft, google or Oracle certification will be considered an asset