Customer Success Manager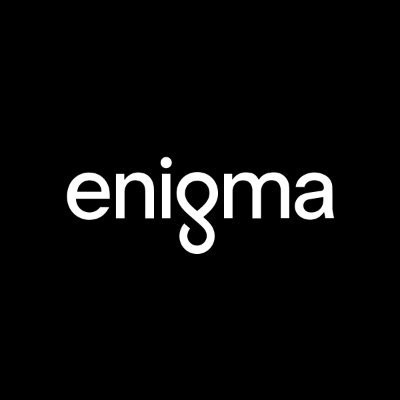 Enigma Technologies
Administration
Remote · New York, NY, USA
Posted on Wednesday, January 18, 2023
The Mission:
At Enigma, we believe that the future of the small business economy runs on data. Enigma provides the most comprehensive data about the identity and financial health of nearly every small business in the country. Our customers - financial services and insurance companies who work with small businesses - use our unique product to make smarter credit-related decisions and to better serve their small business customers.
Our data has been covered in Forbes, The Washington Post, and American Banker. We're backed by leading venture firm NEA and others, including customers who love our data so much that they invested in our future. We're rapidly growing and looking for talented individuals to help us change the landscape of small business financing.
We are looking to hire a Customer Success Manager who will drive successful outcomes with Enigma's key customer accounts. You will ensure that our customers are extracting the maximum value from our data products and catalyze adoption with new customer accounts.
The Role:
Customer Success plays a critical role in client achievement, revenue growth, and long-term product strategy. As a Customer Success Manager, you will work closely with the Product and Sales teams to enable Enigma to meet the growing demand from existing and prospective customers. You will help identify ways Enigma can create value for some of the world's preeminent companies and organizations and deliver products with successful customer outcomes.
This role blends consulting, business development, relationship management, and sales. As a Customer Success Manager, you will work to understand customer needs and guide them towards the right features to meet those needs. Similarly, you will learn customers' internal workflows to help them implement our data effectively. You will act as the relationship owner with production customers (banks, lenders, insurance companies, fintechs, payments providers, etc.) and ensure that Enigma is delivering constant and unmatched value by solving some of their most pressing problems in risk assessment, prospecting and growth outcomes. You will cultivate long-term customer relationships and capitalize on upsell/cross sell opportunities with existing customer accounts.
As a Customer Success Manager, you embrace responsibility: the buck stops with you. You are technically-oriented, entrepreneurial, and have an intuition for business. You are adept at putting yourself in the shoes of the buyer and the end-user, and understand how to navigate a complex organization. You are extremely attentive to detail, a great listener, communicator, and teammate. You are high energy and take pride in your craft.
We are looking for someone who will:
Own the ultimate success of their accounts and

lead strategic initiatives aimed at maximizing adoption, retention, and overall customer lifetime value

Get to know our customers' businesses and challenges deeply

Ensure that customers derive maximum benefit from our products

Develop a trusted adviser relationship with key customer stakeholders and provide strategic and technical product support

Work hand-in-hand with the Product and Go-To-Market teams to inform the product roadmap and go-to-market strategy

Scale and manage business processes to increase efficiency in operations

Collaborate with internal stakeholders including product managers, data scientists, engineers and the sales team to resolve any customer dissatisfaction and promote customer retention and loyalty

Drive success of product pilots with prospective customers and liaise closely with Enigma's Sales and Product teams to drive GTM conversations forward

Identify and execute on upsell and cross sell opportunities with Enigma's existing customers

Interpret complex technical concepts for business leaders and guide customer stakeholders to effectively evaluate and implement Enigma products

Thrive in working in a fast paced environment with cross-functional teams
What makes this job interesting?
Ownership: The buck stops with you when it comes to the success of your customers.

Market-Changing Technology: Enigma is changing the way underwriting, risk monitoring, and marketing is done for small and medium businesses.

Timing: you will be joining Enigma at a time of rapid growth and huge investments in the go-to-market function.
Our ideal candidate has:
5+ years of professional experience and/or an advanced technical degree or an MBA

3+ years experience in customer-facing roles, such as customer success, consulting, business development or solutions engineering

Project management experience managing complex, custom deliverables and onboarding workflows

Familiarity with the world of enterprise software, data-as-a-service, or business intelligence tools
Working experience with Python, SQL or Spark to extract, manipulate and analyze data in a business context
Ability to multitask and manage time effectively under tight deadlines
Excellent written and verbal communication skills
Customer empathy, analytical rigor, and strategic thinking
Bonus points if you have:
Prior experience with data products and/or strong understanding of machine learning concepts

Prior experience with the fintech ecosystem

An undergraduate degree in engineering, mathematics, statistics or a related field
About Us:
At Enigma, we're building the single, most reliable source of data on businesses to power the future of financial services. By engineering better data from hundreds of public and third-party sources, we aim to tell the complete story of every business, so that companies of every size can access the financial services they need to grow and thrive. Our core values – generosity, curiosity, ingenuity, & drive – guide everything we do, from how we make our most important product decisions to how we work with and support one another on a daily basis. We're a team of curious, driven individuals with diverse backgrounds and skills, but we're all passionate about engineering deeper understanding through data—together. If this resonates, we would love to hear from you!
We are proud to be an equal opportunity workplace and an affirmative action employer. We are committed to equal employment opportunity regardless of race, color, ancestry, religion, sex, national origin, sexual orientation, age, citizenship, marital status, disability, gender identity or Veteran status.
Salary Range: $120,000-$175,000
A note on salary ranges: we pride ourselves on paying competitively for our size and industry. Salary is one piece of a total Enigma compensation package that includes additional benefits and opportunities. All of our compensation packages include equity because we believe 100% of Enigma employees should have the option to purchase ownership in the company and benefit from the value we're creating together