Director, Sales Development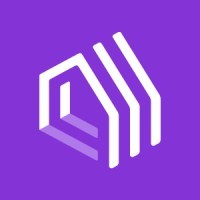 Apartment List
Sales & Business Development
United States · Remote
Posted on Wednesday, October 18, 2023
At Apartment List, we're on a mission to find every renter a home they love at the value they deserve. Finding the right place to live is one of the most important, time-consuming and expensive decisions that all of us make. Getting it right matters. We've helped over 1 million families find a home they love, and we're just getting started.
About The Sales Team:
We're passionate about building a world-class sales team, as we believe that exceptionally talented people are the key to delivering a great customer experience at every turn. We provide a unique opportunity to grow by being surrounded with a team of brilliant and experienced individuals and leaders. We are seeking a fearless leader to further develop our Sales Development team who loves evangelizing a disruptive, new real estate marketplace advertising opportunity and wants to be part of a growing, evolving team. Our team is dedicated to cultivating personal and professional development by creating a culture of feedback, transparency, innovation, passion, learning, and winning.
About the Position:
The Director, Sales Development is responsible for building to scale and managing a high performing team of Sales Development Representatives. This leader will validate the metrics for performance and success for this growing addition to the sales organization.
This team is responsible for working alongside the Account Executives to identify opportunities and schedule quality meetings to shorten the sales cycle. This sales leader will be responsible for ensuring that the team practices extremely efficient and effective prospecting strategies with a high level of professionalism. This position reports to the Sr. Director, Sales.
Here is what you'll do as part of the team:
Develop the strategy for the team and manage daily operations as well as performance to KPIs for the team
Leverage training and internal resources to become an expert about the company, industry and our platform's benefits and features in order to effectively prepare the team to articulate the Apartment List value proposition, while gathering information about prospect needs
Collaboration with cross functional teams to understand Apartment List's go to market strategy
Interview and hire experienced Sales Development Representatives to expand this team of professionals
Strategically coordinate outbound activities to target various buying personas and create high-value opportunities in target accounts
Understand the value drivers of prospects to craft outbound campaigns that offer unique perspectives specific to their economic motivators
Coach the team to successfully manage and overcome prospect objections
Provide ongoing training, support and leadership to the team
Consistently drive performance to ensure delivery of revenue objective
Analyze and report on key metrics and forecasted performance
Skills and experience you'll need to be successful:
You have 2+ years of experience leading a team of SDRs
You are a competent and confident leader who thrives on the opportunity to teach by demonstrating
You are willing to be a hands on leader, making calls and learning by doing
You are passionate and maniacal about performance management
You enjoy the culture of a growing and evolving organization
You are competitive: You have a hunter mentality, work hard to win and have a track record of success
You are agile and embrace change: You are not flustered easily and strive when you have to think on your feet
You are ambitious: You refuse to take no for an answer, are determined to overcome obstacles, and can self-motivate to achieve success
You have high-energy: You are fun, happy, optimistic and have fantastic phone skills
You are a motivated self-starter: You love bringing new ideas to the table and understand what it takes to build trust and follow up in a credible and timely manner
You are a team player: You lead by example and go above and beyond for your team and the company
You are looking to become part of a world-class team: You want to make an impact and become part of a team where you can grow within the company by being rewarded and recognized based on your performance
Here's the Pay Range:
At Apartment List, we carefully consider a variety of factors to determine compensation for each position, including the role, level, and work. The US base salary range for this position is $83,000 - $126,000 (target OTE: $129,000 - $198,000) + equity, which reflects the compensation target for new hire salaries for the position across all US locations. Please note, the compensation details provided do not include benefits and perks that we offer.
We also rely on market indicators along with considering your work location, job related skills, experience and relevant education and training, to determine compensation that is fair and competitive for you. Apartment List will consider paying compensation near the higher of the range in exceptional circumstances, where candidates have the experience, credentials or expertise that would warrant such consideration. It is always our goal to hire exceptional talent and we would be happy to share more about compensation during the hiring process.
Here's what's in it for you (full-time employees only):
Competitive Compensation: Including annual salary, pre-IPO stock options, and other financial compensation (if applicable)
Medical, Dental, and Vision Coverage: 100% of premiums covered for you AND all of your dependents
Unlimited Flexible Time Off: Unlimited FTO in addition to 11 company holidays per year, quarterly "recharge" days, and a week-long holiday break
Home Office Reimbursement: To cover home office furniture and supplies, monthly home internet, and monthly cell phone (if applicable)
Health & Wellness Reimbursement: To cover monthly gym membership or other qualifying expenses
Parental Support: Generous parental and family leave, fertility benefits, and employer-sponsored stipends towards family forming services
401k Plan: To support you in your individual retirement goals
Team Events: Frequent team-building events, fun team off-sites, and bi-annual company meetups
Commitment to DEI: To prioritize Diversity, Equity, and Inclusion within our workplace and to stay true to our values and mission
Mentorship and Training: To get you onboard quickly, learn new professional skills, and invest in your career development

Impact and Visibility: To expose you to and provide the opportunity to work on highly strategic initiatives that will transform the business

Encouragement and Empowerment: To explore and adopt new technologies and drive meaningful decisions and outcomes
At Apartment List we believe that everyone deserves a home they love AND a career they love. We strive to build a diverse team that is a reflection of the people we serve; this is made possible through our commitment to fostering a culture of diversity, inclusion, equity, and connectedness.
As a proud equal opportunity employer, we celebrate the collection of individual differences, life experiences, ideas, perspectives, knowledge, and talent. We hire candidates of any race, color, ancestry, religion, sex, national origin, sexual orientation, gender identity, age, marital or family status, disability, Veteran status, and any other status.