VP, Revenue Operations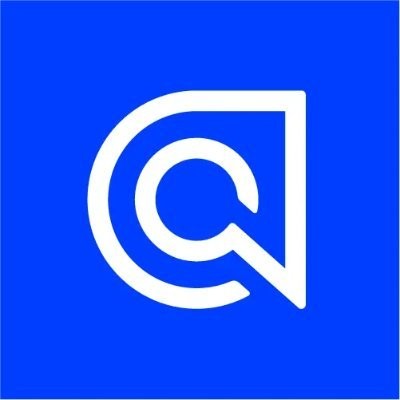 Algolia
Operations
United States
Posted on Wednesday, October 18, 2023
Algolia's story of hyper growth is just beginning, and here is an opportunity to tangibly impact the business by joining as Vice President of Global Revenue Operations.
Reporting to the Chief Revenue Officer, you will be a senior leader who is passionate about transforming operations from a supporting & reactive function, into an innovative, proactive and strategic driver. You will provide seasoned leadership and strategic support in the Go-to-Market disciplines of Forecasting and Analytics, Financial Planning, Sales Compensation Design, and Tooling.
You will support all of the GTM teams including Field Sales, Solution Engineering, Business Development, Customer Success, Internal Enablement, and Alliance/Channel and Marketing.
YOUR ROLE WILL CONSIST OF:
Painting a vision of the future and a "to be" state for the Ops team; enrolling the teams along the journey and being able to make decisions thoughtfully and in a timely manner.
Provide strategic support to the Chief Revenue Officer (CRO) in comprehending the pipeline, forecasts, retention, and OKR's. Additionally, apply strategic planning techniques to aid Sales leadership in optimizing sales and enhancing retention.
Proactively recognizing business needs and building foundational principles, processes and metrics to scale to $1B in ARR.
Partner with Revenue leadership to identify strategic priorities and opportunities for the team, overseeing objectives and key results, and ensuring focus is on highest-impact initiatives
Optimizing sales and operational efficiency through innovative thinking, process improvement and sharing best practices across teams.
Support executive deliverables such as Board Reviews, Executive QBRs, strategic planning, and more as needed
Understand deeply all the disciplines and apply wisdom, benchmarks and best practices.
Managing the Quote to Contract processes, including cross-functional partnerships with Finance, Marketing, Customer Success, Legal and Finance teams to improve execution of pre- and post-sales processes, including approval process, deal desk and contract management.
Hiring, developing and retaining a high-performing team where inclusion and diversity of thought are leveraged for strategic and vision. You will lead a culture of mentorship, training, and success in the revenue organization.
Crafting innovative strategies that promote customer retention and growth, increase efficiencies, and most importantly, solve for the ultimate customer experience as we enter a new phase of growth.
Partnering with senior leadership to identify knowledge and skills gaps across the company through continuous needs assessments.
Partnering with IT / Business Transformation Team to optimize the RevOps tech-stack
YOU MIGHT BE A FIT IF YOU HAVE:
10-15 years of experience in Revenue Operations in a SaaS or API company
5+ years experience leading and developing large teams, with particular focus on building teams for scale in a hyper-growth environment
Experience supporting high velocity models (self-service & SMB) in addition to Enterprise market segments
Proven success in deploying new client acquisition strategies using creative, data-driven tactics
Knowledge of progressive techniques, including GTM tooling, Sales Methodologies and Change Management.
Relevant experience at our current stage and beyond (over 10,000 customers, $200M to 500M ARR range, high growth, lots of change and building internal infrastructure).
WE'RE LOOKING FOR SOMEONE WHO CAN LIVE OUR VALUES:
GRIT - Problem-solving and perseverance capability in an ever-changing and growing environment.
TRUST - Willingness to trust our co-workers and to take ownership.
CANDOR - Ability to receive and give constructive feedback.
CARE - Genuine care about other team members, our clients and the decisions we make in the company.
HUMILITY - Aptitude for learning from others, putting ego aside.
REMOTE STRATEGY:
Algolia's flexible workplace model is designed to empower all Algolians to fulfill our mission to power search and discovery with ease. We place an emphasis on an individual's impact, contribution, and output, over their physical location. Algolia is a high-trust environment and our team members have the autonomy to choose where they want to work and when. We know community comes in many forms and strive to create opportunities for intentional in-person connection in our offices and virtually for our remote colleagues around the world.
We have a global presence with physical offices in San Francisco, NYC, Paris, London, Sydney and Bucharest.
ABOUT US:
Algolia prides itself on being a pioneer and market leader offering an AI-powered, API-First Search & Discovery platform that empowers 17,000+ businesses to compose customer experiences at internet scale that predict what their users want with blazing fast search and web browse experience. Algolia powers more than 30 billion search requests a week – four times more than Microsoft Bing, Yahoo, Baidu, Yandex and DuckDuckGo combined.
Algolia is part of a cadre of innovative new companies that are driving the next generation of software development, creating APIs that make developers' lives easier; solutions that are better than building from scratch and better than having to tweak monolithic SaaS solutions.
In 2021, the company closed $150 million in series D funding and quadrupled its post-money valuation of $2.25 billion. Being well capitalized enables Algolia to continue to invest in its market leading platform, to better serve its thousands of customers–including Under Armor, Petsmart, Stripe, Gymshark, and Walgreens, to name just a few.
WHO WE'RE LOOKING FOR:
We're looking for talented, passionate people to build the world's best search & discovery technology. As an ownership-driven company, we seek team members who thrive within an environment based on autonomy and diversity. We're committed to building an inclusive and diverse workplace. We care about each other and the world around us, and embrace talented people regardless of their race, age, ancestry, religion, sex, gender identity, sexual orientation, marital status, color, veteran status, disability and socioeconomic background.
READY TO APPLY?

If you share our values and our enthusiasm for building the world's best search & discovery technology, we'd love to review your application!