Senior Partner Manager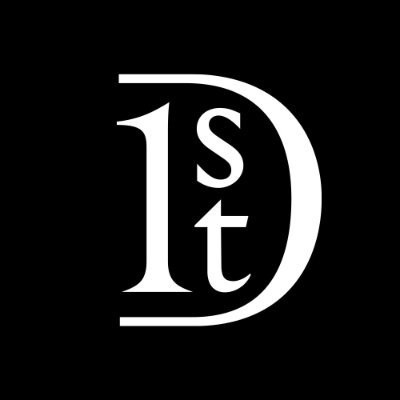 1stdibs
New York, NY, USA
Posted on Saturday, November 4, 2023
1stDibs is a one-of-a-kind online marketplace that connects design lovers to more than one million extraordinary pieces, from furniture and fine art to jewelry and fashion. As a leading global marketplace for design lovers, we enable shoppers to discover beautiful things and interact with top sellers from around the world and our team shares that passion. Our best-in-class platform allows shoppers to buy directly, negotiate a price, or bid on items at auction and enables them to interact with sellers throughout all stages of the transaction — including item inquiries, price negotiations, and customization requests.
At 1stDibs, our sellers are our strategic partners and this job is a critical part in maintaining and growing these important relationships. We are looking for a highly motivated, organized and resourceful Seller Partner Manager to lead relationships with our sellers community. The ideal candidate possesses deep industry sales knowledge to allow for advocacy for our high performing sellers, the ability to understand and present key performance data internally and externally, along with the ability to collaborate cross-functionally. This person must appreciate working with people to build and maintain seller relationships and must be able to demonstrate professionalism and be solution-oriented under pressure.
This role can be located in New York City working a hybrid schedule or remotely in the United Kingdom.
What you'll do:
Maintain excellent and longstanding relationships with high performing and strategically aligned sellers, proactively delivering feedback and continuously optimizing behaviors.
Continuously meet or exceed KPIs related to dealer satisfaction and supply growth targets with a cohort of high performing and tenured sellers.
Proven track record for preventing churn and managing escalations. Display a senior level of account ownership when solving problems related to orders and site functionality.
Serve as a primary 1stDibs leader for externally-facing strategic partnerships, as well as primary point person internally for marketing and PR initiatives.
Create and present seller performance materials or reports crossfunctionaly, providing deep subject matter expertise to optimize seller facing products and campaigns.
Act as a key escalation point for the broader Seller Partner Management team to ensure revenue targets are met.
Work directly with Marketing and Editorial teams to ensure seller coverage throughout all channels is distributed in a manner that allows for optimal seller inclusion.
Responsible for Identifying opportunities and implementing and proposing strategies to help increase dealer success, which ladder up Supply Level OKR targets.
Proactively identify sales opportunities on behalf of your clients using our lead gen reports
What you'll bring
Minimum of 3 years' work experience in the luxury design world.
Knowledge of and experience with existing and potential sellers of luxury products
Have a strong understanding of the Jewelry Market and or/ Fine Art
Superb attention to detail and organization
Successful track record of meeting and exceeding KPIs/quotas
Ability to multitask and work well in a self-directed, fast-paced environment where priorities change quickly
Demonstrated ability to influence internal and external decision makers
Excellent writing, speaking, presentation and computer skills, including Word, Excel, and PowerPoint; ability to articulate ideas clearly and appropriately based on the audience
Experience working in e-commerce companies
Not a requirement, but a definite plus
Business-to-business account management, business development or sales experience
Experience working in the design industry
Salesforce.com proficiency
Italian speaking
Our overall compensation package is made of several parts, base compensation being one of them. At 1stDibs we value and are proud of our culture, innovation, professional development and training workshops, trust and giving back to the community. Equity, a comprehensive benefits package, and incentive (IF APPLICABLE) are all are components of your total compensation package. Ultimately, in determining your pay, we'll consider your location, experience, and other job-related factors.
Tri-State Pay Range
1stDibs is an Equal Opportunity Employer
The 1stDibs mission, to enrich lives with the extraordinary, can only be achieved when diversity, equity and inclusion are embedded into our values, culture and the way we do business. Enabling access to and celebrating unique and diverse perspectives is at the very core of what we do. We are committed to attracting and retaining the best talent in the industry, who are reflective of the diversity of our communities, and fostering an environment where every individual feels they belong, are valued and heard. As a leading design marketplace, we leverage the power of our platform and brand to empower historically underrepresented individuals, and the businesses they own, across the art and design industries.
Total Compensation Statement
1stDibs is committed to attracting, motivating and retaining top talent who drive the business forward and help us achieve our mission and vision. The company's Total Compensation packages are designed to reward performance, be fair, equitable, and competitive, and consist of base salary, equity (where applicable), and health and work-life benefits.