Client Services Specialist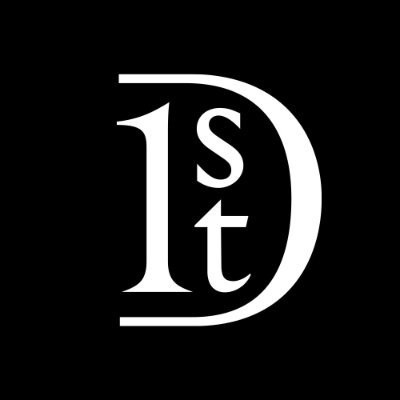 1stdibs
Customer Service
New York, NY, USA
Posted on Saturday, October 28, 2023
1stDibs is a one-of-a-kind online marketplace that connects design lovers to more than one million extraordinary pieces, from furniture and fine art to jewelry and fashion. As a leading global marketplace for design lovers, we enable shoppers to discover beautiful things and interact with top sellers from around the world and our team shares that passion. Our best-in-class platform allows shoppers to buy directly, negotiate a price, or bid on items at auction and enables them to interact with sellers throughout all stages of the transaction — including item inquiries, price negotiations, and customization requests.
1stDibs is seeking a remote Customer Service Specialist. You will be tasked with assisting consumers, Trade clients, and dealers with a variety of questions and concerns in an efficient and timely manner. As 1stDibs' newest Customer Service Specialist, you will provide a seamless purchasing experience, ensuring all details of an order are executed with the highest level of service. We are looking for a highly motivated, organized, and resourceful individual to join our team!
The compensation is $22.00 per hour plus the potential for overtime based on business needs and your tentative work schedule will be Monday- Friday 6am-3pm EST.
This position is based in NYC but has the potential to not require an in-office presence if you reside in one of the following states: MA, RI, CT, NY, NJ, PA, MD, FLA, IL, TX, AZ, CO or CA.
What you'll do
Provide excellent customer and technical support in a fast-paced environment via phone, email, and chat
Resolve customer issues using critical thinking and customer support skills
Multitask and utilize multiple systems concurrently to efficiently gather customer and order information and respond to inquiries
Support Sales and Account Managers with all aspects of their customer and dealer relationships
Communicate procedures, policies and effectively manage expectations
Collaborate on a daily basis with team management and colleagues from other groups in the org (Account Management, Sales, Logistics, Finance, etc.)
What you'll bring
1+ years of experience in fast-paced customer service, account management, or e-commerce environment
Outstanding communication skills, both verbal and written, with the ability to convey information in a clear and concise manner
Problem-solving skills with attention to detail and the ability to identify and anticipate customer issues by asking probing questions
Able to patiently handle escalated clients in a calm manner and diffuse challenging situations
Strong time management skills and the ability to prioritize
Collaborative team player who is willing to take initiative to help create beautiful experiencing by finding resolutions to complex problems
Always thinking about the department/company goals and always willing to step up and help out
Experience with SalesForce and/or other CRM systems
Nice To Have:
Luxury goods experience a strong plus
Bi-lingual in French, Spanish, Italian or German is a plus but not required
Our overall compensation package is made of several parts, base compensation being one of them. At 1stDibs we value and are proud of our culture, innovation, professional development and training workshops, trust and giving back to the community. Equity, a comprehensive benefits package, and incentive (IF APPLICABLE) are all are components of your total compensation package. Ultimately, in determining your pay, we'll consider your location, experience, and other job-related factors.
Tri-State Pay Range
1stDibs is an Equal Opportunity Employer
The 1stDibs mission, to enrich lives with the extraordinary, can only be achieved when diversity, equity and inclusion are embedded into our values, culture and the way we do business. Enabling access to and celebrating unique and diverse perspectives is at the very core of what we do. We are committed to attracting and retaining the best talent in the industry, who are reflective of the diversity of our communities, and fostering an environment where every individual feels they belong, are valued and heard. As a leading design marketplace, we leverage the power of our platform and brand to empower historically underrepresented individuals, and the businesses they own, across the art and design industries.
Total Compensation Statement
1stDibs is committed to attracting, motivating and retaining top talent who drive the business forward and help us achieve our mission and vision. The company's Total Compensation packages are designed to reward performance, be fair, equitable, and competitive, and consist of base salary, equity (where applicable), and health and work-life benefits.