Sr Manager, Internal Audit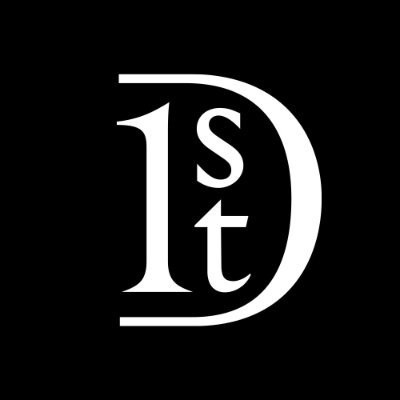 1stdibs
New York, NY, USA
Posted on Saturday, September 2, 2023
1stDibs is a one-of-a-kind online marketplace that connects design lovers to more than one million extraordinary pieces, from furniture and fine art to jewelry and fashion. As a leading global marketplace for design lovers, we enable shoppers to discover beautiful things and interact with top sellers from around the world and our team shares that passion. Our best-in-class platform allows shoppers to buy directly, negotiate a price, or bid on items at auction and enables them to interact with sellers throughout all stages of the transaction — including item inquiries, price negotiations, and customization requests.
At 1stDibs we seek to enrich lives with extraordinary design. We are a one of a kind online marketplace that connects design lovers to more than one million extraordinary pieces, from furniture and fine art to jewelry and fashion, all within a fast paced, and flexible, working environment.
We are seeking a hands-on Manager of Internal Audit to join our Finance team and advance into the next head of internal audit at 1stDibs. As an emerging growth public company, we are seeking a leader for this function. You'll start off with some work already in place, and then build the function into a high-performing internal audit department. We are looking for someone who is highly motivated and organized and has the proven ability to adapt well in a fast-paced, entrepreneurial, and diverse team. Reporting to the CFO, with direct access to the Audit Committee and General Counsel, you will have significant responsibility for leading and managing all aspects of the internal audit function.
What you'll do
Lead the company's implementation and readiness of a public company SOX compliance program for reliance and attestation by our CEO, CFO and auditors.
Perform walkthroughs to understand and document business processes, identify key controls, and develop and execute testing plans to assess the design and operating effectiveness of those controls.
Ensure that a robust set of IT general controls (ITGC's) are in place and operating effectively on all internal applications and 3rd party SAAS applications and related SOC 1 reports, while working with IT leadership to help assess new IT control risks, including cybersecurity, in a constantly changing environment.
Identify key financial, business, and regulatory risks and opportunities for enhancements to internal controls, and work with management to ensure timely and effective implementation.
Engage with the Audit Committee regularly on the company's risk assessment, control environment, and compliance.
Identify, research, and implement solutions needed to support public company SOX compliance.
Engage effectively cross-functionally to support transparency and cooperation from other business functions.
Participate with management by serving in an advisory role during the implementation of new systems, processes and procedures
Develop training programs for employees around risk management, compliance and internal controls.
Collaborate with other organizations responsible for risk and control activities to ensure all relevant compliance activities are performed.
Build and maintain strong relationships with external auditors to align on internal control efforts and other strategic initiatives related to internal controls
Assist in the coordination of audit efforts with external auditors to ensure prompt and efficient completion of requests.
Continue the development and maturation of an Enterprise Risk Management (ERM) program
Who You Are
You have a Master's or Bachelor's degree in Accounting, Finance, Business, or similar fields
You hold an Active CPA, CIA or CISA
You have 8+ years of combined experience in public accounting and in internal audit at a public company
You have strong knowledge of US GAAP, COSO Internal Control and ERM Frameworks, and Sarbanes-Oxley
You are an educator who is able to explain risk and controls concepts to others in the organization in a way that is relevant to their responsibilities
You have the ability to motivate and work collaboratively with others to produce high-quality work within tight timeframes
You have excellent project management and both written and verbal communication skills
You are self-motivated, personable, organized, and a team player
You define a vision for not only Internal Audit, but risk and controls for the organization and help set a strategy to achieve those outcomes
Nice to Haves
Experience with an Enterprise Controls Solution, Workiva a plus
Internally built software experience a strong differentiator
Our overall compensation package is made of several parts, base compensation being one of them. At 1stDibs we value and are proud of our culture, innovation, professional development and training workshops, trust and giving back to the community. Equity, a comprehensive benefits package, and incentive (IF APPLICABLE) are all are components of your total compensation package. Ultimately, in determining your pay, we'll consider your location, experience, and other job-related factors.
Tri-State Pay Range
1stDibs is an Equal Opportunity Employer
The 1stDibs mission, to enrich lives with the extraordinary, can only be achieved when diversity, equity and inclusion are embedded into our values, culture and the way we do business. Enabling access to and celebrating unique and diverse perspectives is at the very core of what we do. We are committed to attracting and retaining the best talent in the industry, who are reflective of the diversity of our communities, and fostering an environment where every individual feels they belong, are valued and heard. As a leading design marketplace, we leverage the power of our platform and brand to empower historically underrepresented individuals, and the businesses they own, across the art and design industries.
Total Compensation Statement
1stDibs is committed to attracting, motivating and retaining top talent who drive the business forward and help us achieve our mission and vision. The company's Total Compensation packages are designed to reward performance, be fair, equitable, and competitive, and consist of base salary, equity (where applicable), and health and work-life benefits.